In an age of finely honed just-in-time supply chains, some of the events of recent years have caused considerably greater disruption than they might otherwise have done in the past. Or, to put it another way, despite all the hot air and grand words expended about 'resilience' and 'sustainability,' today's supply chains can be knocked out of shape almost the instant a deleterious event hits.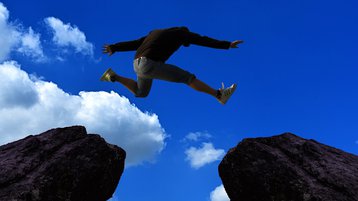 For data center builders and operators, used to working with just in time deliveries on most of the products they deploy, this has further complicated the already challenging and complex task of building ever bigger and more capable data centers.
Today, the most pressing questions are: where are shortages of materials, parts and products most acute and, more importantly, what can data center builders and operators do to mitigate the risks these shortages pose to their multi-million-dollar developments?
As a company involved in data center design and build, Align has been helping clients grapple with their supply chain issues even before the outbreak of Covid, which both added to the boom in data center building, on one hand, while piling on new challenges on the other.
War woes and chip shortages
It's not just the after-effects of the economic hiatus caused by Covid-19. Before the outbreak, supply chain challenges manifested in a shortage of high-end GPUs, which were being snaffled-up by crypto-currency miners before they could even reach retailers' shelves.
Post-Covid, such minor issues have been compounded by wider production issues affecting the supply of even more goods and materials, container ships that can't find the space to dock, rising prices, and even war.
The Russo-Ukraine War, launched at the end of February, has baked-in the sharp increases in oil and gas prices over the past year, which has caused power prices across the world to rise to record levels. This also affects the cost of running both diesel and natural gas power plants for backup. In addition, there have been increases in prices for petroleum-derived products, such as the plastics used in cable sheathing, cable trays and liners.
Both Russia and Ukraine are major global producers and exporters of steel. With Ukraine's massive Azovstal steel plant in the city of Mariupol almost completely destroyed, global steel prices have increased to 10-year highs. Hence, the price of steel cases, enclosures, busbars, and so on, can only go in one direction. Indeed, many metal intensive suppliers have have imposed multiple and substantial price increases just in the last five months.
On top of that, the Russo-Ukraine War has also caused the global price of neon gas to jump five-fold over the past six months, which could soon affect the production of semiconductors, which were already supply constrained.
Neon gas is produced as a by-product of steel making. It is primarily used in gas mixtures to power the lasers behind the most advanced EUV lithography processes.
Three companies, all based in Ukraine – Iceblick, Ingaz and Cryoin – are responsible for around 60 percent of global production of neon, with the war bringing manufacturing at all Ukrainian plants to a halt. It could take up to two years for alternative sources of supply to start production.
While TSMC, the world's biggest contract chip maker, claims to have significant stocks of neon gas, and other major chip makers should be similarly prepared, many smaller fabs may not enjoy such a comfortable buffer.
They're not the only materials and goods shortages right now, says Tyler Miller, Regional Director of Data Center Sales, Texas, at Align.
"Some of the biggest supply chain impacts around the world involve anything with copper, tin, and silicon to produce microchips, which can be used in anything from server racks to RPPs in switchgear, and IT equipment to power equipment. So, shortages of those metals commodities are having a big knock-on effect on components," says Miller.
In particular, he continues, this has caused problems getting hold of IT hardware in a timely fashion. "But also, on our end, what hits you earlier still is things like power meters. So, before you're even ready to put gear into a data center, the supply chain issues hit the base-build pieces as well."
What's more, adds Rodney Willis, Director of Data Center Sales at Align, the rush to reserve data center space in existing facilities is only compounding the problem. Clients are reserving what is available in almost a panic-buy situation – like toilet paper hoarders during Covid, who have now transferred their attention to bulk buying data center space.
"Data center operators trying to build new facilities are experiencing a range of supply chain issues, like even getting transformers for their substations. And clients are also snapping up existing data center space that they probably would have passed on before, just because it's available. So that's putting a dampener on overall supply.
"A lot of existing data centers are also being upgraded and retrofitted in a bid to keep up, so the supply chain for fit-out is as long as for new builds," says Willis.
Work around
For the foreseeable future, most of these supply chain challenges are unlikely to ease significantly and, indeed, in some cases may intensify. Therefore, project managers building and kitting out data centers will need to take evasive action.
"One of our customers is a big Cisco user. They standardize on a certain Cisco switch, but now they've got to the point of saying, 'just give me what you've got that works,' because shortages have become so acute," says Willis. "Customers that were quite rigid have become more flexible because they're starting to understand the supply chain."
In other words, while standardization makes plenty of sense, in the current environment, buyers will need to weigh that up against the need to get hold of equivalent equipment that will do the job they need to do – and to make that decision months in advance of when they would normally do so.
"Clients really do need to be flexible. If you need cabinets and really like white ones with particular rails and only the black ones are available today, you've got to realize what's important: the color of the cabinet, the exact wire management system or actually getting the data center up and running, and revenue coming in," says Simon Eventov, Align's Director of Data Center Design & Build.
Timelines and deadlines have always been challenging, he adds. "But our ability to pull rabbits out of hats is not what it has been over the past 10, 15 or 20 years," he warns. Furthermore, continues Willis, many clients are now bringing forward their decision-making and orders by months.
"Some customers are now 'buying down risks.' They're assessing their IT environments and capacity planning so that they can place orders four to six months in advance. And they're not only making advanced purchases, they're also increasing their volumes. We already know there are supply chain issues with extended lead times, and they're maybe even doubling their quantities, too, to ensure that six months from now they'll have adequate supplies of what they need. That is to say, anything they might need to deploy in their data centers," says Willis.
And that planning and advanced ordering needs to consider everything, not just the big-ticket items.
As a regional director at a data center builder, Miller is now cultivating relationships across the board at client companies to ensure that decision makers are aware of the new realities in the supply chain. That means local data center managers, data center directors, and forging relationships across the supply chain. "When there are price increases, I try to be proactive and notify everyone who needs to know.
"I'm also meeting with people within organizations in charge of capacity planning, the people forming the long-term decisions – 12 months or further out – and trying to socialize them into the new environment," says Miller. "Instead of the status quo in sales, business development and so on, we're working up the supply chain trying to inform people of the new reality."
It is, therefore, all about transparency, communication, and giving clients the right options so that supply chain challenges can be managed and worked around before they become career-ending headaches.
"We're having those conversations where we can say, 'here's where the main risks are, but if you can make these five decisions today you can eliminate 50 percent of the risk that's going to be coming six months from now,'" says Eventov.
In addition, he also urges clients to map out their build processes, and to bring all the procurement decisions as far forward as possible so that goods and materials are available when they're required.
For the foreseeable future, supply chain challenges will be a feature of business life and with so much invested in new-build data centers, as well as refits, it can't be taken for granted that what you need is only ever 24-hours away.
"After all, there isn't an Amazon Prime delivery service for data center outfit," says Willis.
For more than three decades, Align has provided unparalleled data center expertise, best-practice processes, and innovation to the world's leading enterprises. From small regional firms to global SAS providers, they've helped successful design, manage, operate and consolidate data centers to optimize performance, reliability, productivity and efficiency. And with a robust global network of partnerships, they have continued to deliver quality results over the last few years, despite the changing landscape.
Want to rethink your data center strategy or maximize your critical infrastructure? Get in touch with an Align data center specialist today to get ahead of your next project.