Until 1990, electricity supply in the UK was the domain of Regional Electricity Companies (REC), each holding monopoly control over connections to the National Grid for their area.
Since privatization, these RECs, now rechristened Distribution Network Operators (DNO), continue to hold dominion, but face competition from a new breed – Independent Distribution Network Operators (IDNO) who offer a range of alternatives and potential advantages for the data center industry.
Matrix Group operates one of these which specializes in complex, high-demand connections at the extra high voltages which are synonymous with data center requirements– UK Power Distribution (UKPD). DataCenter Dynamics caught up with Wendy Andrews, managing director at UKPD, and Chris Hollis-Thompson, technical director at Matrix Group to find out how an IDNO can bring a more dynamic, individual approach to bringing your data center online.
But what exactly are these advantages? As Andrews explains, it starts very simply – a single point of contact.
"A large user isn't restricted to having a different DNO for each site. DNOs were born out of big company machines, a former government-based offering, hampered by size, and flexibility. Whereas we're more dynamic – we are more able to bend and shape to what the customer wants."
"We're not geographically constrained to any one area, we can operate throughout the whole country. So we can offer a continuity of service to customers who have national operations," adds Hollis-Thompson.
Don't take DNO for an answer
Traditional DNOs are still essentially running the same service offered by their nationalized predecessors. That means they're also beholden to every user of the network, from the smallest cottage to the largest factory, which can bind their hands in terms of the needs of new customers.
"It's not about trying to dismiss the competition, but because we don't have to consider the interests of a network that has three million existing users connected to it, we can think about the one substation that the customer needs, and we focus on delivering that.
"We have good relationships with DNOs and we work well with all of them. We need to coexist – plus we are their customers because we connect to their networks. We have good working relationships and sympathize with the issues that they can face. But the facts are facts. The customer gets a better commercial offering with an IDNO."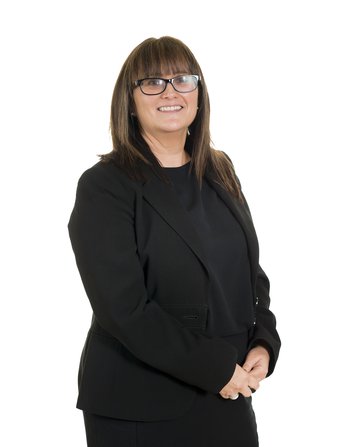 Essentially with a DNO, it's a case of "you're connected, or you're not". IDNOs offer something different. Andrews tells us:
"The I stands for independent – the ability for us to behave in a manner that is more acceptable to a developer. We are regulated in the same way as the DNO is, but we have some flexibility in how we operate, and how we run our businesses. Our processes, policies, and ways of working are much more modern. We're not hamstrung or restricted by a DNO structure, or the fact that they've existed for such a long time."
Hollis-Thompson adds, "We look at each design on a project-by-project basis, so we can be more flexible with our technical specifications. We can look at non-standard forms of equipment and even non-standard configurations of that equipment – perhaps things that are out of a DNO's comfort zone, that they normally reject by default, on principle. We can have a more pragmatic view of whether something like that works for a particular site, and if so, we will proceed with it.
The secret, as with so many aspects of data center design, is to engage with stakeholders early on, as Andrews tells us.
"Our most successful project is one where the client will engage with us from the start. That way we can help them to rule out risk. In the vast majority of cases that risk comes in getting us from the grid connection to the site. That can be 100 meters to 20 kilometers in length and involve transit crossings, where we need to work with stakeholders like Network Rail or the Environmental Agency, or even private landowners.
"Matrix Group is most successful when we can get ahead of those issues and start to mitigate the risk for the clients, without the rigid processes of a DNO that can slow progress down – that often means the negotiation doesn't start until the design is approved, where we have the flexibility to start that process from the drawing board."
Part of the solution
Another advantage of working with an IDNO like UKPD is that the substation they provide has an asset value, which can mean a cash injection for building the infrastructure you needed anyway on your land – but more than that, the infrastructure they build is designed dynamically to meet your specific needs.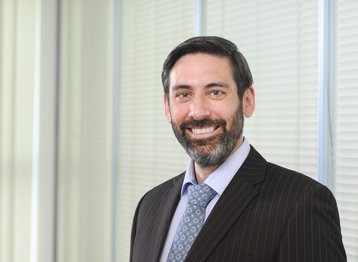 "There's the asset value – the ability for us to be able to offer a capital sum for the asset that we're going to adopt, which is a unique idea. Then there's the idea of being solution focused. We're not worrying about a setup with another 500 connections on it, we're dealing with a network for that project. So offering the design solution which is the best. That might be a compromise between cost or time or specification – something that will balance all the things that give the clients the best solution for that project.
"We consider ourselves to be a partner in the project, rather than just providing a service," she adds. "The DNO will provide a service that is licensed and regulated and we will do that too. We've got a vested interest in delivering the project with the rest of the team."
A good example of the flexibility offered by an IDNO is its elasticity – Andrews uses the example of a stadium.
"Something like a sporting venue needs a more bespoke level of support than an office block, so we consider what that venue needs. It might be that on match day, they might need something different, so that agreement is dealt with on a site-by-site basis."
Now – apply that thinking to a data center that's starting out – its needs will change as it grows.
"Data centers, quite commonly, don't require their full declared load on day one. If they engage directly with the DNO, they will be charged for their full capacity on day one. We can agree on a ramping profile with them, and they can be charged in accordance with that. There will be exclusions around that, which we can't control, but we can still give them the ability to ramp in line with their expected needs."
The (solid) state of the union
Of course, change management is an important component in any relationship during a period of flux like the 21st century. Not only are we in a time of exponential growth in demand for data centers, but in a time of reflection on how we generate the electricity to power them, in line with climate change reduction goals. Hollis-Thompson speaks passionately on the subject.
"We are in a period of exciting and rapid change to the electricity network in the UK, and indeed, globally. Technology is advancing at an unprecedented rate and it's difficult to say what all the components of connections will look like 10 years from now. We're excited by the prospect of solid-state batteries and microgrids, but it's unlikely that the grid connection will be obsolete anytime soon. The grid is famously more than 99 percent reliable, but no one can truly say what lies ahead."
But are there any particular technologies that he believes will be the real game-changers?
"Solid state," he replies emphatically. "At the moment, batteries have a thick viscous liquid internally, whereas the utopia is for that to be completely solid on the inside. The general feeling is we'll get there within 10 years, and the implications are huge because the capacity goes up sevenfold. Suddenly, batteries become much more commercially viable, the space that they take up will reduce, and they'll be safer. It is genuinely a very exciting field of development.
"And then, microgrids allow us to take all that solar and heat and get the most out of it. So making sure that that power is directed to where it needs to be. The amount of energy that is lost in our network, 10 years from now could be more than it is now. It's tough to run efficiently when you only get power if the sun is shining and the wind is blowing. Microgrids are all about trying to intelligently optimize what we can."
Andrews provides the link between these emerging technologies and the need for an ongoing partnership with an electricity provider – something that an IDNO is uniquely positioned to offer.
"We want to understand the client and their project, we want to understand all the quirks and the charms that go with each of those because they'll differ in every scenario, our approach is around finding a partnership and feeling invested in the project and the clients. It's changing rapidly, so we're looking at how we can future-proof these things. How do we ensure that this project with all its quirks and charms can cope with this new technology in 12 or 18 months, or whatever that timeframe may be?"
"Exactly" adds Hollis-Thompson. "Reasonable measures to allow for technology that we just don't have – feeders and provision for circuit breakers where we could connect those solid-state batteries when they come along. Some of our customers might want that future revision, so we keep those options on the table and be mindful of them.
Future imperfect
Of course, the most forward-thinking data center operator may be thinking, "Let's do it today!" However, this is a journey to be embarked on together, while these technologies continue to mature, as Andrews tells us.
"It's about understanding that data centers need that reliable connection, and we know what's proven. So of course we'd have those conversations. But we couldn't turn around and say yes, I'll do that tomorrow."
Hollis-Thompson illustrates the journey.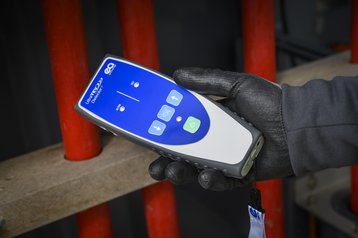 "The first solid-state battery will be a watch battery. The first development to run independently from the grid will be a house. And slowly over time, they'll find as they develop the technology and they get better at it, that larger and larger developments will be able to run independently from the grid. In principle, there's no reason why we can't get there for something like a data center. But it'll be the back end of a long period of development."
Equally though, he believes these are more than pipedreams – these are the next generation of solutions for power.
"We have our finger on the pulse of these technologies as they emerge and develop, and we have a great interest in being able to integrate them into our networks. If it was possible to reliably run without a grid connection, we would do that tomorrow, we believe in it. Everyone's on the same journey – there are 1000s of consultants and outfits in the industry, working towards this common goal. And we will get there."
Getting there is all very well, but targets – both self-imposed and legislative – are a hallmark of the industry now. How achievable are those targets? There's doubt expressed at how realistic the UK government deadlines of 2030 to move to 100 percent renewable energy are – but it's certainly not going to be for want of trying.
"To be fair, the rate at which they are changing, considering the size of the problem, is quite impressive. And you've got to give them some credit for doing that – everyone cracks the whip about how we need to get there faster – we're going pretty fast."
Hollis-Thompson goes on to point to the part that UKPD is playing in that journey, citing the example of the opportunities that businesses have to work with them to sell any surplus power back to the grid.
"10 years ago, around one in 10 developments had ambitions to export energy onto the network, now it's more like one in two. And that's only going to go up. We have a part to play because generation onto the grid comes from everywhere, it's no longer just power stations – anybody with a solar panel that chooses to export onto the grid is contributing toward it. We're upskilling our people – doing our part to make sure that we're prepared for our customers to make their contribution towards net zero."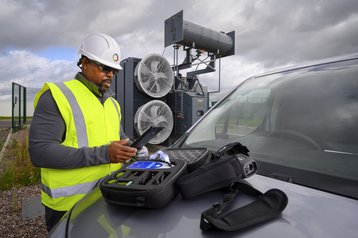 Andrews adds, "We're invested along with them. We've got a long-term relationship because we're running the network afterward. It's not just about building it. At the completion stage, we carry on with that investment in the project long term."
With all the flexibility that working with an IDNO brings, is there any argument for working with a DNO ever again?
"For the data center, and generally, for large connections, we tick more boxes but there are instances on some of the smaller projects where the DNO is still the best value. And we will say when it's the best value, as a Group we are quite transparent about that, we will say that to a customer, we always want to be honest about the value we can add to a project..."
But, say one of your partners has a specific project that would work better if simply hooked straight up to the grid – could an IDNO do that, or would they end up going back to their local DNO?
"We have a data center project where we are doing that because that's what they wanted. That is fairly unique. It is uncommon to get a direct connection to the grid, but we have current experience and we're very well progressed with the grid connections and the processes that they follow to do it."
But Hollis-Thompson points out that this is definitely the exception, not the rule.
"With a specific focus on data centers, there's no real benefit to the involvement of a DNO where the power is available at a National Grid interface. I would stress that in this case, the DNO was very on board and stepped aside to allow us to make a direct connection. It's a precedent, so it's certainly a service that we can offer."
The overarching message is simple. Your local DNO has its place. However, deregulation has brought IDNOs such as UKPD into being, and they can offer things that are better suited to the data center industry – offering the same safety and quality standards, but with a bespoke, agile outlook. While some have questioned the merit of deregulating utilities, Andrews is confident that the current arrangement suits both sides, as well as the customers they serve.
"We should all remember that we are dealing with live electricity networks, so there are people and assets to protect and a need to work in a regulated manner. There are always rumblings about nationalizing the utility industries again, but a DNO is a limited resource, they can't do everything, and actually, the DNOs won't welcome that either, because they haven't got an unlimited scope to work within their fixed processes and deliver with the resources that they've got. If the industry was nationalized again it could create more problems than it solves."
While for the end user, the question of privatized energy may be at the heart of the questions raised by the current cost of living crisis, it's clear and demonstrable that in terms of the big picture, the creation of IDNOs has been one of the great triumphs of the privatized era, and not only does that present a myriad of opportunities that would simply not have been possible under such tight regulation, it has actually been at the heart of setting the data center market on its way, offering flexibility and ingenuity in ways of connecting to the UK's power network which allow it to shine.