There is no doubt that we are experiencing the sweetest moment in our industry.
Last year, 2021, was a record year in terms of growth in both space and power for colocation operators, but mainly focused on cities considered Tier 1. Now, cities considered Tier 2 are enjoying similar rates of growth. Indeed, in Spain, Madrid is proving to be an increasingly popular Tier 2 center.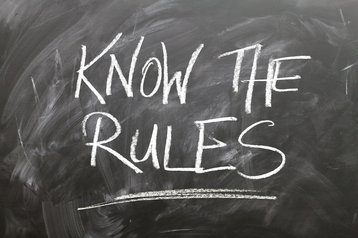 However, this almost unprecedented acceleration in the investment and construction of new data centers is only adding to the major problems in supply chains of critical equipment manufacturers – problems that were bubbling under the surface before Covid-19 have been aggravated by semiconductor and chip shortages and, latterly, the Ukraine war.
On top of that, we also have to contend with shortages of appropriately skilled labor. Even though Spain has one of the highest unemployment rates in Europe – at 12.6 percent – like everywhere in the world, recruitment of qualified engineers and technicians remains challenging. This calls into question the ability of the market to satisfy the voracious demand worldwide for data center space and cloud computing power.
That means that once the supply chains and economic challenges have been overcome, we have to solve the human resources problem.
In response, the top players in the sector are already making long-term plans. Resources are being secured to meet customer demand, reflected in the purchases of land in good locations, with the possibility of having power available in a few years, and the establishment of framework agreements with manufacturers and providers of long-term design and construction services.
But in the absence of capacity, we are reaching a situation where suppliers, including manufacturers, engineering consultants and contractors that understand our industry, are going to be in the position of choosing who they supply their equipment or services to.
Without the close collaboration of suppliers and genuine partners, you will not be able to satisfy the demand that your company has and, therefore, growth will be adversely affected.
Hence the title of this article, The rules of the game are changing, because we are coming to a time when the supply chain will primarily serve those customers who truly consider them as genuine partners, who whom they can together as equals with a long-term vision and who enable them to maintain reasonable margins.
Indeed, if there is a need in this sector, it is about reliability, trust and commitment and not doing experiments with soda.
Some of you reading this article (especially those who have a lot to learn regarding supplier relationships) will think that there will always be someone who can cover that demand or lower their prices in order to win work in this sector. Frankly, I doubt it, given that it has become a seller's market and, besides, we also know that if there is a requirement in this sector, it is about reliability, trust and commitment.
The company I work for saw this coming. We have multiplied our capabilities five-fold over the past three years, enabling us to comfortably accommodate the growth of our clients, despite the explosive development of the data center sector in Madrid, which is now one of the most heavily invested cities in Europe for data center space.
Our clients, on the other hand, have treated us as authentic partners since our inception, respecting the added value, industriousness and quality of our work.
Regardless of whether the Ukrainian war is speedily and satisfactorily resolved or even whether the supply of certain materials returns to pre-Covid levels, the problem is only going to worsen because of the demand for data center services remains so strong. We are experiencing absolutely crazy growth of between 30 percent and 40 percent per year from cloud service providers alone.
So, in conclusion, it is time to step up to the plate, and plan long term in order to create an ecosystem of partners that will enable you to capture your share of the growth that lies ahead, keeping quality and service levels as high as possible.
Quark is an international engineering and architectural consultancy specialising in data centers and critical facilities.
More...
Building the future of data centers