A $1 billion data center project is being planned in South Carolina.
First reported by The Herald, York County Council is meeting this week to discuss and vote on a tax break for a data center project in the county.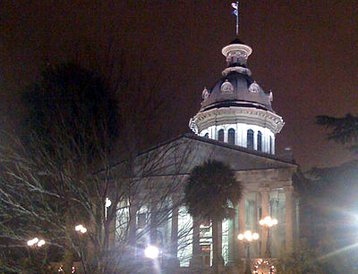 York County is in northeast South Carolina, east of Greenville and Spartanburg, and close to Charlotte over the border in North Carolina.
The council is to discuss tax breaks for "Project Cobra." The deal would see the unidentified company pay a fee in lieu of taxes for a planned data center project in the county.
The company behind the project intends to "acquire, construct and install land, buildings, improvements, fixtures, machinery, equipment, furnishings and other real and/or tangible personal property constituting a new data center facility in the County," according to the proposed agreement.
Details of the project are sparse; the company aims to invest $1 billion in the project, which will result in 12 new jobs once in operation. Location and specifications weren't included.
The Herald notes York County Council last year had a proposal, listed as Project Cobra, involving county-owned property in Lake Wylie aimed at economic development. It's unclear, however, if these projects are related. That deal would see the county sell 173 acres at 2157 Handsmill Highway for $4.3 million.
The size of the investment suggests a hyperscale developer. Google has a presence in both South Carolina in Berkeley County to the south of the state, and North Carolina in Caldwell County. Microsoft is developing data centers in North Carolina in Catawba County. Meta has a campus in North Carolina's Rutherford County, while Apple operates a site in Catawba County.
Local operators DC Blox and Dartpoints have a presence across South Carolina. Operators including TierPoint and Flexential operate sites over the border in Charlotte.
More in Construction & Site Selection