Investment firm Actis has acquired 11 data centers from Nabiax.
The company this week announced it has agreed to acquire 11 facilities across six countries in Latin America and the US from Nabiax. Terms of the deal were not shared, but Reuters said the transaction was valued at around $500 million.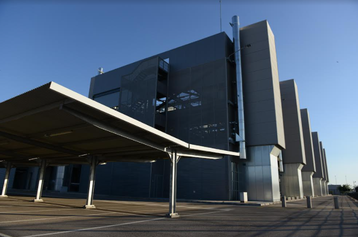 The 11 facilities are spread across Brazil, Chile, Mexico, Peru, Argentina, and the US in Florida totaling 23MW. Originally built by Telefonica, the company will remain an anchor tenant under a long-term contract.
Mauricio Giusti, partner in Actis' Sao Paulo office, said: "We are delighted to deepen our footprint in the digital infrastructure sector with the acquisition of these anchor assets for our pan-LATAM data center platform. We are also excited to partner with Telefonica in the region as a key customer of the platform, while also positioning the data centers as carrier-neutral facilities."
Adrian Mucalov, partner and Head of Long Life Infrastructure at Actis, added: "This is an exciting transaction reflecting Actis' position as a global infrastructure investor. We will leverage Actis' expertise in the energy sector to drive energy efficiencies (PUE) and to increase the use of renewable energy powering the data centers. Investing into an established, resilient business with a strong long term position fits well with our strategy."
Asterion Industrial Partners will continue to own and operate Nabiax's European assets.
Nabiax was formed by Asterion Industrial Partners in 2019 after it bought 11 data centers from Telefónica for €550 million ($616 million). The deal totaled 29MW across seven countries: two each in Argentina, Brazil, Spain, and Peru, with additional individual sites in Chile, Mexico, and the US. Nabiax was then created to offer colocation and hosting services across Spain and Latin America.
In May 2021 Telefónica announced it had sold a further four data centers to Asterion Industrial Partners in exchange for a 20 percent stake in its Nabiax hosting business: two facilities in Chile and two Spanish sites in Madrid and Terrassa.
Actis has previously invested in Chayora in China and Rack Centre in Nigeria.
BBVA, Pinheiro Neto Advogados, and Linklaters advised Actis in this transaction.