Airtel and MTN have launched 4G LTE services in Rwanda.
Until now, both telcos have only been able to offer LTE-based services using the infrastructure of wholesale provider Korea Telecom Rwanda Networks (KTRN).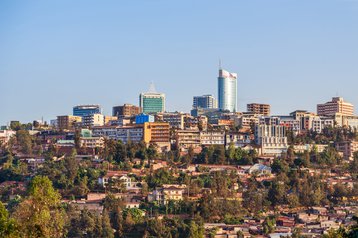 KTRN had exclusivity over the country's 4G market until the government decided to end that earlier this year.
The Rwanda Utilities Regulatory Authority (RURA) modified KTRN's license to allow other companies to deploy 4G networks under revised technology-neutral permits.
Airtel Rwanda, which is a subsidiary of Indian telco Bharti Airtel, launched its 4G LTE network first.
"The launch of 4G Internet will be [twice as cheap as] the cost of the current market price for Internet, and the target is to reach a coverage of 99 percent of the country," said Airtel Rwanda CEO Emmanuel Hamez during the 4G launch over the weekend.
MTN claims to have upgraded 80 percent of its network sites to support 4G technology so far. Airtel is yet to provide an update on its coverage, but both operators are offering 4G at the same price as their 3G tariffs.
MTN currently serves just over seven million mobile customers in the country, while Airtel counts four million on its books.