Content delivery network (CDN) player Akamai has launched three cloud computing sites in the US and France, with more planned in the coming weeks in the US and India.
The company this week announced the launch of sites in Washington, DC and Chicago in the US as well as Paris, France, with Seattle and Chennai, India opening later this quarter. The company also announced new instances, doubled the capacity of its object storage product to one petabyte and one billion objects per bucket, and will be launching a load balancing service later this year.
The new cloud sites will be located in colocation facilities - Akamai did not specify which.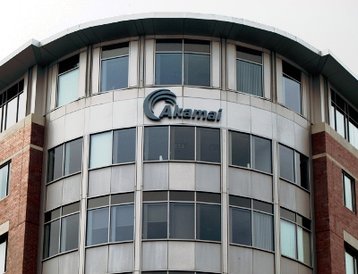 The company said new sites mark the first step in Akamai's push to put compute, storage, database, and other services on top of the same underlying backbone that powers its Edge network globally.
"Distributed workloads require distributed infrastructure," said Adam Karon, chief operating officer and general manager, cloud technology group, Akamai Technologies. "Legacy, centralized cloud architecture was not designed for the demands of developers and companies challenged with delivering better user experiences that increasingly require putting applications and data closer to the customer."
Akamai was one of the first content delivery networks, originally created at the end of the last century to speed up Internet pages to users and now has some 4,100 locations in 135 countries, where it places racks of equipment to support the delivery of content locally.
Launched in February 2023, Akamai's Connected Cloud is intended as a more distributed alternative to the likes of AWS and Azure. It offers dedicated and shared CPU, GPU, containers, storage, database, and serverless services.
The services are delivered from an expanded set of locations beyond the initial 11 sites Akamai took over when it bought cloud hosting company Linode for $900 million in February 2022. Akamai promises to drive down the cost of cloud computing with cheaper egress charges based on "bringing CDN-like economics to cloud data transfer."
Founded in 2003, at the time of the acquisition Linode operated in colocation space in 11 data centers across America, Canada, Germany, the UK, India, Japan, Singapore, and Australia. On Akamai's website, the company lists future planned core sites in Los Angeles, California; Miami, Florida; Sao Paulo, Brazil; Jakarta, Indonesia; Seoul, South Korea; Osaka, Japan; Milan, Itlay; Amsterdam, Netherlands, and Stockholm, Sweden.
Like other CDNs, Akamai noticed the similarity of its offering and the concept of Edge networking, which attempts to make good on the weaknesses of centralized clouds by serving applications closer to users and data sources. CDN players including Cloudflare, Akamai, and Fastly are all making efforts to grow the role of CDNs in Edge applications.
In March 2023, Akamai acquired cloud storage provider Ondat.