Alibaba CEO Daniel Zhang has stood down from the wider company as planned, but surprisingly quit his role heading up the company's cloud unit.
Group CEO Zhang took over direct leadership of the company's cloud unit Alibaba Cloud/Aliyun at the turn of the year, taking over from Jeff Zhang Jianfeng.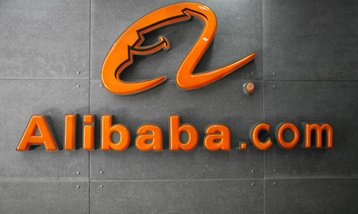 In June, the company announced Zhang would step down as group CEO in September – to be succeeded by Eddie Wu with Joe Tsai as group chairman – but continue to lead the recently formed Alibaba Cloud Intelligence Group.
However, in an announcement over the weekend, Alibaba announced that Wu was not only assuming the role of group CEO, but was now also acting chairman and chief executive officer of the Alibaba Cloud Intelligence Group.
"The board of our company expresses its deepest appreciation to Mr. Zhang for his contributions to Alibaba Group over the past 16 years, including as chief executive officer since 2015 and as chairman since 2019, as well as his leadership of Alibaba Cloud Intelligence Group since 2022," the company said.
Zhang had worked for the company for more than 16 years, becoming CEO in 2015.
"Cloud Intelligence Group is now full speed ahead on its spin-off plans and we are approaching a crucial stage of the process, so it is the right time for me to dedicate my full attention and time to the business," he had said in an internal memo in June.
Reuters reports that he had, however, informed the company that he wished to "transition away" from the roles. Zhang will reportedly continue to contribute to Alibaba by "channeling his expertise differently," with the company investing $1 billion in a technology fund that Zhang would establish. The company has also given Zhang an "emeritus" title.
"The fund will support Alibaba's strategy of investing for future growth and continuing to develop our technology ecosystem," the company said in an internal letter seen by Reuters.
As part of the recent restructuring, Alibaba intends to spin out and list the cloud unit via an IPO, and is reportedly looking to raise $3 billion in private funding ahead of a float.
"The company will continue to execute its previously announced plan to spin off Alibaba Cloud Intelligence Group under a separate management team to be appointed, subject to restructuring of certain assets, liabilities, and contracts, implementation of employee equity incentive plans, market conditions, as well as regulatory reviews and approvals in relevant jurisdictions," Alibaba said.
New CEO Wu is one of the company's co-founders and was Alibaba's first programmer, having joined founder Jack Ma's previous startup China Pages. He was previously chairman of the Group's Taobao and Tmall units.