Alibaba Cloud has opened its second data center in Indonesia, just 10 months after the launch of its first data center in the country early last year.
Customers can now deploy their mission-critical workloads in multiple availability zones, giving them the option to improve disaster recovery capabilities.
A strategic partnership with PT IndoInternet, as the distributor of Alibaba's full range of cloud computing products and services, was also announced.
Driven by demand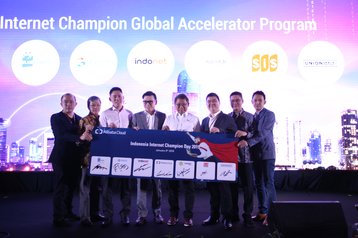 While Google Cloud and Amazon Web Services (AWS) have both announced that they are launching cloud regions in Indonesia, Alibaba Cloud has beaten them to the punch as the first global public cloud platform to go live in the country.
The latest announcement means Alibaba Cloud now have 55 availability zones across 19 regions around the world. Outside of China and Hong Kong, the company has a strong presence in the Asia Pacific – aside from Indonesia, it runs data centers in Singapore, Malaysia, Australia (Sydney), India (Mumbai) and Japan (Tokyo).
"With better connectivity and a fast-growing digital community, the Indonesian market presents enormous opportunities to both local and global enterprises," said Leon Chen, General Manager for Singapore and Indonesia at Alibaba Cloud.
Alibaba has also announced an accelerator program that hopes to empower small Indonesian businesses, with a stated aim of supporting at least 1,000 startups. The scheme will be gradually rolled out to other global markets.
"By doubling our data center capacity and launching the Internet Champion Global Accelerator Program in Indonesia, we aim to further build the cloud ecosystem and talent pool for Indonesia," Chen said.