Alibaba is reorganizing into six business groups, one of which will be its 'Cloud Intelligence Group.'
The individual groups will have their own CEO and board of directors, but Daniel Zhang, Alibaba's current CEO, will remain CEO of the Alibaba Group and of the Cloud Intelligence Group which he first took over in January.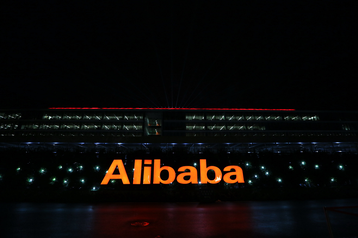 What the company described as the "most significant governance overhaul in the platform company's 24-year history" was somewhat foreshadowed by the sudden reappearance of Alibaba founder Jack Ma in China after months of absence.
"The market is the best litmus test, and each business group and company can pursue independent fundraising and IPOs when they are ready," said Zhang in an email to Alibaba employees. "This transformation will empower all our businesses to become more agile, enhance decision-making, and enable faster responses to market changes."
The Cloud Intelligence Group will cover all cloud and artificial intelligence activities within the company, including Alibaba Cloud/Aliyun and the DingTalk communication and collaboration platform.
The other five business groups will include Taobao Tmall Commerce Group, Local Services Group, Cainiao Smart Logistics, Global Digital Commerce Group, and Digital Media and Entertainment.
In the wake of the announcement, Alibaba's shares increased by around 14 percent, with analyst John Choi from the Daiwa brokerage saying that setting up individual business groups will enable 'quicker market response amid intensified competition.'
The reorganization is likely to spur the need for some departments to increase their headcount after months of big layoffs.
Alibaba announced earlier this year that it was planning a cloud data center for Ankara, Turkey. In total, the company operates a network of 28 cloud regions and 86 availability zones globally. 2022 saw Alibaba launch data centers in Bangkok, Thailand; Frankfurt Germany; and Tokyo, Japan.