Aligned Data Centers has increased its sustainability-linked credit facility by more than $1 billion.
The company this week announced it has increased its existing sustainability-linked loan (SLL) from $375 million to $1.75 billion to 'accelerate its next phase of strategic growth and expansion.'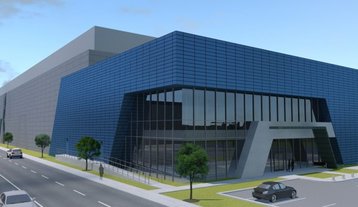 The new facility consists of a $500 million 12-month delayed-draw term loan, a $750 million 24-month delayed-draw term loan, and a $500 million revolving credit facility.
Sustainability-linked loans are general business loans with interest rates on repayments tied to particular ESG goals, such as renewable energy use or PUE targets. Reaching the pre-agreed targets means lower repayments.
These differ from Green Bonds, which are funds that must be spent on ESG-related projects, such as renewable energy procurement. Proceeds from Green Bonds can be used to help companies meet ESG targets set in their SLLs.
"Aligned's latest increase to its sustainability-linked financing is a testament not only to the recognition of our relationship banks and financial institutions of the precipitous demand for digital infrastructure and services, but also of the singular demand for Aligned's adaptive data center platform, which provides a sustainable and dynamic solution to the needs of high-growth, high-capacity customers," said Anubhav Raj, CFO, Aligned. "Green financing is an embedded element of Aligned's industry-leading commitment to data center sustainability and environmental stewardship, and further supports our ability to innovate disruptively in pursuit of a climate-secure industry, and world."
TD Securities, Wells Fargo Securities, and Citizens Bank, N.A. acted as joint bookrunners and joint lead arrangers for the facility. Aligned engaged ING Capital LLC as sustainability structuring agent and TD Securities as sustainability and administrative agent, and more than 20 banks supported the company on the transaction.
"Our sophisticated customers require highly dynamic and massively scalable data center solutions that can be delivered at speed, anywhere their business growth demands, while simultaneously bolstering their environmental commitments and paths to net-zero carbon," added Andrew Schaap, CEO of Aligned. "We're deeply gratified that leading financial institutions continue to support our objective to be the data center industry's leading change agent for sustainability by providing access to, and increasing, our sustainability-linked financing to deliver on that mission."
In 2020 Aligned became the first data center company to receive a sustainability-linked loan (SLL); raising $1 billion for both sustainability initiatives and general expansion with the interest rate tied to sustainability goals. The company added a further $250 million to the loan in July last year after hitting its previous targets.
In August 2021, the company took out another $375 million sustainability-linked loan, as well as $1.35 billion in securitized notes issued under a new sustainability framework.
Today's announcement takes Aligned's total sustainability-linked financing to more than $4 billion.
Sustainability-linked financing is quickly becoming a common trend amongst data center and telco firms. The likes of Equinix, Verizon, NTT, Airtrunk, KPN, Baidu, Atos, Digital Realty, Flexential, and Nabiax have all raised new funds or converted existing debt to include interest rates tied to sustainability and ESG goals.
Aligned CFO Anubhav Raj discusses the company's interest in sustainable financing with DCD in the latest issue of DCD magazine. Download and read it now.