US fiber firm Altafiber has raised $600 million in new funding to support its network expansion plans.
The Ohio-based company announced that the funding will support the construction of its fiber networks throughout incumbent and expansion markets in Ohio, Kentucky, Indiana, and Hawaii.
Altafiber noted that the equity raise was solely supported by existing investors, funds managed by Macquarie Asset Management, Ares Management, and supporting co-investors.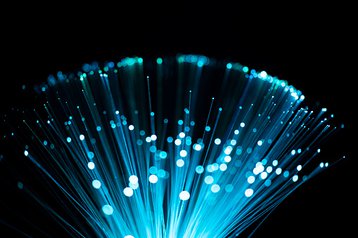 Previously operating under the name Cincinnati Bell, Altafiber has invested more than $1.5 billion into its fiber network so far, and claims to reach 80 percent of premises in Greater Cincinnati.
The company noted that since it closed its "take-private" transaction in September 2021, Altafiber has passed more than 300,000 addresses with fiber now totaling more than 1.1 million homes passed with fiber.
Altafiber said it expects to complete the construction of fiber to every single-family unit within Greater Cincinnati by the end of 2023, and to complete the construction of Hawaii's statewide fiber network by the end of 2027.
The firm added that it will expand its fiber network outside of its incumbent territories to new communities; Butler, Warren, and Greene Counties in Ohio; Boone, Kenton, and Campbell Counties in Kentucky; and regional cities such as Greater Dayton, Dublin, Middletown, Waynesville, Xenia, Lawrenceburg, and Greendale.
"Gigabit connectivity is essential to access educational, employment, and healthcare opportunities. Robust fiber networks are also powerful economic development tools for business attraction and retention in growing municipalities," said Leigh Fox, president and CEO of Altafiber.
"The combination of our operational expertise and this new funding will allow us to continue to invest in fiber, expand our geographic reach, and help to create digital equity in many rural and suburban communities."
In June, Altafiber struck an agreement to acquire the broadband infrastructure assets of Bridgewired, LLC, assuming responsibility for Bridgewired's existing customer base along with its fiber network as part of the agreement.
Bridgewired, which is based in Waynesville, Ohio, also agreed to provide certain management services to Altafiber under a transition services agreement that will be entered into at closing. The deal is expected to close during the third quarter of this year.