Amazon has acquired a 25-acre plot of land in Fairfax County, Virginia, close to a number of the company's existing and planned data centers.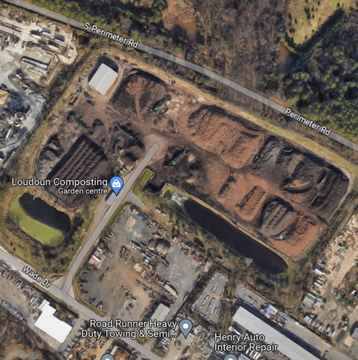 Citing Loudoun County deed records, BisNow reports Amazon Data Services Inc. recently acquired a 24.6-acre property at 44150 Wade Drive in Chantilly from Firefox LLC for $34.44 million.
The address is currently listed as a Loudoun Composting site, but Firefox had been looking to rezone the land for data center uses.
In January 2023, Firefox filed to rezone 24.6 acres from heavy industrial use to industrial park zoning in order to allow the construction of up to 375,000 sq ft (34,840 sqm) of data center space alongside a substation. Known as 'Firefox Dulles', the plan was approved in April 2023.
The site is located just north of a trio of data centers operated by AWS at 25430, 25420, and 25410 Sutton Bay Plaza, and to the west of a site set to house a four-building data center campus in the future. This is likely the 100-acre plot Amazon acquired from H&M Property for $73 million in 2019 on which the company has filed to build up to 1.75 million sq ft (162580 sqm) of data center space.
Amazon has a significant data center presence across Virginia including in Loudoun and Fairfax Counties, and continues to build out at a rapid rate. AWS says it has invested around $35 billion in Virginia since 2006, and recently announced plans to invest an additional $35 billion by 2040.