Amazon Data Services (ADS), an arm of Amazon Web Services (AWS), has leased a four-acre parcel of land in the Powai suburb of Mumbai, India.
This is the second land deal the company has made in Mumbai in the last year.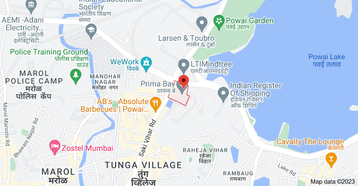 The parcel of land is owned by Larsen & Toubro (L&T), an Indian conglomerate in engineering, construction, manufacturing, technology, and IT services.
According to the lease documents, ADS will pay an upfront premium of RS 72 crore ($8.66m) and a monthly rental fee of Rs 65 lakh ($78,230) per acre per month.
The lease will span 18 years, with a lock-in period of 15 years, and L&T is expected to hand over the land to ADS between April 2025 and March 2026.
In August 2022 Amazon leased the adjacent 5.5 acres of land from L&T for a contract of 21 years and six months with plans to develop a data center on the site. With the new lease, ADS has a total rental payment for all 9.5 acres of nearly Rs 1,500 crore ($180.5m) across the total rental period.
DCD has contacted both companies to learn more about the plans for the land parcel.
In October 2022, ADS entered into another agreement around Mumbai with realty developer K Raheja Corp's subsidiary Newfound Properties, leasing a commercial tower with a 451,000 sq ft built-up area in Thane for a data center.
The company then purchased 54 acres, also in Thane, shortly after from Kalpataru Group for more than RS 1,870 crore ($222.7m) with plans to develop a hyperscale data center.
AWS has had a Mumbai data center region since 2016 offering three availability zones. The cloud giant launched another region in Hyderabad in November 2022 and is planning Local Zones in Chennai and Bengaluru, having recently launched others in Kolkata and Delhi.