Amazon Web Services (AWS) has retired its EC2-Classic instances, a year later than the company first proposed it would.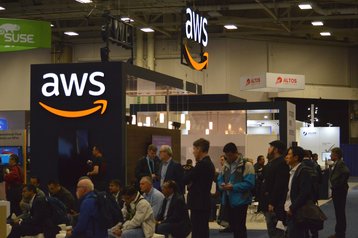 Back in August 2021, the cloud giant announced that EC2-Classic would meet its timely death by August 2022. Ultimately, the instance survived for another year, finally being retired in August 2023.
Dr Werner Vogels, CTO of Amazon, announced the shutdown in a post titled "Farewell EC2-Class, it's been swell."
According to Vogels, the last instance of EC2-Classic was finally switched off on August 15, 17 years after it was first launched.
The EC2-Classic was the original network architecture in 2006. Vogels said in his post: "When we launched EC2 in 2006, it was one giant network of 10.0.0.0/8. All instances ran on a single, flat network shared with other customers. It exposed a handful of features, like security groups and Public IP addresses that were assigned when an instance was spun up. Classic made the process of acquiring compute dead simple, even though the stack running behind the scenes was incredibly complex.
"If you had launched an instance in 2006, an m1.small, you would have gotten a virtual CPU the equivalent of a 1.7 GHz Xeon processor with 1.75 GB of RAM, 160 GB of local disk, and 250 Mb/second of network bandwidth. And it would have cost just $0.10 per clocked hour," Vogels added.
First launched in 2006, Elastic Compute Cloud (EC2) was one of the first products AWS offered, providing a virtual CPU to customers. The company launched a first come, first serve public beta test in August 2006, and went into full production in October 2008.
Over the years, EC2 evolved as customer needs changed, rendering the EC2-Classic redundant. EC2 offerings now have features including Elastic IP addresses, Auto Scaling, Load Balancing, CloudWatch, VPC, and the virtualization platform Nitro.
The EC2 team kept Classic running until every instance was decommissioned or migrated.
In June this year, AWS launched EC2 M7a Instances in preview. According to AWS, the upgrade will see the instances deliver up to 50 percent more performance than the M6a, and will feature AMD's 4th gen Genoa Epyc processors. This was shortly followed by an August 2023 announcement that saw the launch of EC2 powered by "custom" Intel Xeon Scalable Processors, known as the EC2 M7i-Flex.
The founders of the EC2 project inside Amazon, Chris Pinkham and Willem van Biljon, formed cloud software startup Nimbula in 2008, which was acquired by Oracle in 2013.