Amazon has signed a power purchase agreement (PPA) with Japanese conglomerate Itochu to procure solar energy.
Nikkei reports Clean Energy Connect (CEC), a solar power company in the Itochu group, has signed a 20-year corporate PPA to sell renewable energy to Amazon.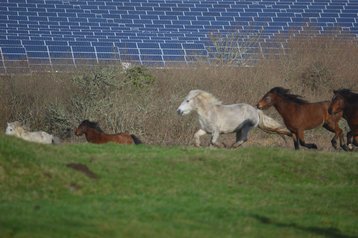 CEC will invest over 10 billion yen ($75 million) by fiscal 2024 to develop small solar power plants exclusively for Amazon at about 700 locations in Japan totaling 38MW.
In February, Amazon announced a number of new renewable investments, including a '38MW utility-scale solar project' in Japan without revealing more details.
Amazon Web Services (AWS) has two Japanese cloud regions; one in Tokyo which opened in 2011, and one in Osaka which launched in 2021. The company also has a Wavelength Zone in each city in partnership with KDDI.
According to Amazon's sustainability site, the company has invested in a 38MW solar farm in Honshu and a 22MW solar farm in Ōta on the outskirts of Tokyo.
Amazon signed a solar PPA with Mitsubishi in 2021 for a 22MW solar project in Tokyo consisting of ground-based solar power generation projects at more than 450 locations.
According to Nikkei, CEC plans to develop small solar power plants at 5,000 idle sites in Japan by fiscal 2025, and has already signed purchase agreements with NTT Group and others.
In the US Itochu, via its Tyr Energy subsidiary, is working with US energy company General Electric and an investment fund to build a wind power plant near Houston. The 160MW plant, due to be completed at the end of 2023, will supply electricity to Meta for 15 years.
PPAs are less common in Japan than in countries such as the US, with one report from last year suggesting there are less than two dozen such agreements in the country at the time.