AMD has released its Epyc 8004 Series processors, completing the 4th Gen of the Epyc family.
Built with four 16-core Zen 4c general-purpose chiplets and an I/O die, the chips are built for cloud, telco, and Edge use customers.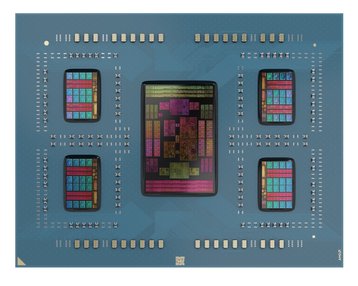 "The new Epyc 8004 Series processors extend AMD leadership in single socket platforms by offering excellent CPU energy efficiency in a package tuned to meet the needs of space and power-constrained infrastructure," Dan McNamara, SVP and GM of AMD's server business, said.
"AMD has delivered multiple generations of data center processors that provide outstanding efficiency, performance, and innovative features. Now with our 4th Gen Epyc CPU portfolio complete, that leadership continues across a broad set of workloads – from enterprise and cloud, to intelligent Edge, technical computing, and more."
The processors feature between eight and 64 cores coming in at 2.0–3.10GHz with a default thermal design point (TDP) of 80W to 200W. That TDP can be configured to go down to 70W or up to 225W.