AMD has committed to investing approximately $400 million in India over the next five years.
The investment will see a new AMD campus in Bengaluru (Bangalore), Karnataka. This will be the company's largest design center and is expected to create around 3,000 new engineering jobs by 2028.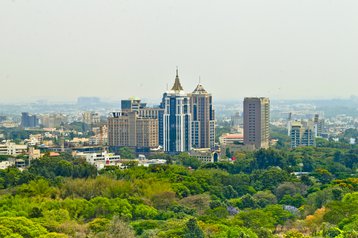 The campus, which will span 500,000 sq ft (46,500 sqm) including laboratory space.
Rajeev Chandrasekhar, minister of state for electronics and IT, skill development, and entrepreneurship, said: "I welcome AMD's decision to set up its largest R&D design center in India and expansion of the India-AMD partnership. It will certainly play an important role in building a world-class semiconductor design and innovation ecosystem.
"It will also provide tremendous opportunities for our large pool of highly skilled semiconductor engineers and researchers and will catalyze PM Narendra Modi's vision of India becoming a global talent hub."
The company first entered India in 2001 with its New Delhi site, and now has over 6,500 employees in India. This latest addition in Bengaluru will bring AMD's India presence to 10 locations, with facilities in cities including Delhi, Gurgaon, Hyderabad, and Mumbai.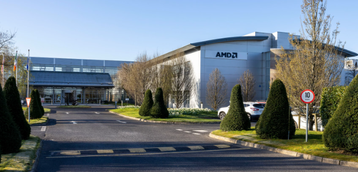 AMD to invest $135m on chip R&D in Ireland
AMD plans to invest $135 million in Ireland over the next four years.
The funding will be dedicated to the research and development of technology for data centers, networking, 6G infrastructure, and generative AI.
The company is also expected to hire around 290 engineers and researchers in the country to further this goal.
AMD acquired FPGA-maker Xilinx in 2022 for $49 billion (originally pitched at $35bn), which included Xilinx's manufacturing and engineering facility in Ireland. The company has since said that the Ireland R&D site has become one of its largest in Europe and has been home to the production of a number of chips including the AMD Zynq UltraScale+ RFSoC.
"For nearly three decades, Ireland has been a flagship European R&D center developing adaptive computing solutions, drawing from a strong and highly-skilled workforce," said Ruth Cotter, senior vice president of marketing, communications, and human resources at AMD.
"By further investing and expanding our presence in Dublin and Cork, we are committed to continuing to both drive innovation in Ireland and to support the European semiconductor ecosystem."
AMD reported a year-on-year drop in revenue of nine percent in its first financial quarter. Much of this has been put down to the slumping PC market in which AMD's PC processor sales fell from $2.1bn in Q1 2022 to just $739m in Q1 2023.
Despite this, the company's data center segment has performed well, seeing a small increase from $1.293 billion to $1.295 billion YoY.