American Savings Bank plans to transition from a legacy on-premise server setup to its own private cage at colocation and cloud service provider Servpac's MTP Data Center.
Based in Honolulu, Hawaii, the bank sought local server space to continue providing services to its clients there - these include banking, insurance, loans and investments for individuals and businesses.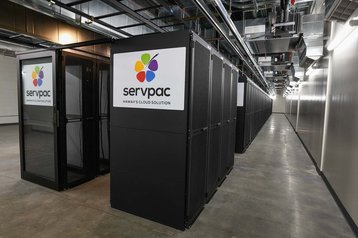 On a beach in Hawaii
The 30,000 square foot (2,800 sq m) facility, located in the Millani Technology Park at the center of the island, is a carrier-neutral facility built to the Uptime Institute's Tier IV specs, from which Servpac offers fiber connectivity, colocation space, cloud server hosting, managed network, and disaster recovery services.
"As the only Tier IV commercial data center on Oahu," said John O'Boyle, VP of business continuity management at ASB. "Servpac offers the enhanced security and business continuity features we need to keep our information safe and accessible no matter what situation arises."
Richard Zheng, Servpac founder and president, said that Hawaiian businesses are increasingly ditching their on-premise servers to opt for an Infrastructure-as-a-Service (IaaS) providers: "We are beginning to see a trend towards less on-premise data centers, particularly for companies and industries that rely on continuous access to mission-critical data."
"Technology is becoming more and more complex, which means certain skillsets are becoming more specialized. Customers rely on Servpac because we are experts in what we do, and by outsourcing the management of their data centers to us, we enable them to gain peace of mind and focus more on their business."