American Tower is expanding a solar park in Brazil that powers the company's fiber network in the country.
First reported by TeleSinte, around 2,280 new photovoltaic solar panels will be added to an existing park in Frutal, Minas Gerais state, taking the total to 7,200. The panels will produce energy for 100 percent of the company's fiber network.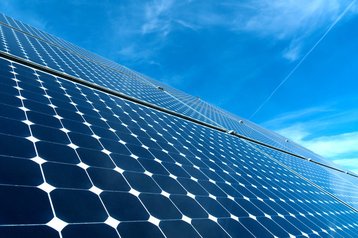 The first phase of the solar park launched in 2020. The expansion, known as Frutal II, is being carried out by CGC Energia, which developed the first phase of the project.
American Tower has over 25,000km of fiber for wholesale use crossing five Brazilian states – including 120 cities in Minas Gerais alongside locations in São Paulo, Rio de Janeiro, Bahia, and Goiás – with Telefônica Brasil as the anchor client for the neutral fiber service.
As well as the fiber network, the solar plant can reportedly serve other company solutions, such as street-level coverage solutions.
"This growth is part of our plan, after the launch in 2019 in the state of Minas Gerais of the first neutral FTTH network in Brazil, which closed 2022 with approximately 1mn HPs (homes passed)," said Daniel Laper, senior director of fiber and new business at American Tower.
"We are evaluating opportunities to expand our neutral FTTH network in Brazil and also in other Latin American countries. Relying on renewable energy solutions is part of our strategy," added Abel Camargo, vice president and general manager of fiber and new business for Latin America at the company.