American Tower Corporation (ATC) has exited the Polish market, selling its local subsidiary, ATC Polska, to Emitel, a subsidiary of Cordiant Digital Infrastructure. Financial terms were not disclosed.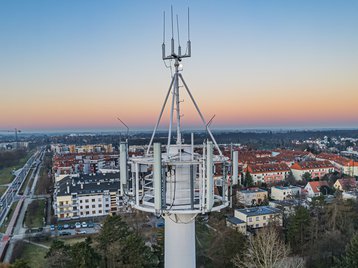 The deal sees the transfer of 65 towers, which increases Emitel's total site portfolio to 667, of which over 635 will host telecom equipment.
ATC Polska's portfolio of towers are leased to MNO tenants via inflation-linked contracts with long tenors, with an average of 14 years remaining on tenant lease agreements.
Emitel noted that the new sites will complement its existing network, with the sites having a low tenancy ratio providing available load capacity for additional lease customers.
In Poland, Emitel provides site hosting and other services to MNOs such as Orange, Polkomtel, Play, and T-Mobile.
"We are delighted to announce the acquisition of ATC Polska. This portfolio is highly complementary to Emitel's and this transaction will allow us to deepen our relationship with key MNOs and bolster our high-growth Telecoms Infrastructure segment," said Andrzej Kozlowski, chief executive officer at Emitel.
Emitel also provides digital terrestrial television (DTT) services, plus fiber infrastructure across the country.
Warsaw-based Emitel was acquired by Cordiant Digital Infrastructure for $477.7m from Alinda Capital Partners in January of last year.