Brazilian Internet service provider AmericaNet has sealed the takeover of fellow ISP ConectCor Telecom.
The acquisition of ConectCor is set to add 33,000 active subscriptions to Sao Paolo-based AmericaNet, according to local publication Fusoes & Aquisicoes.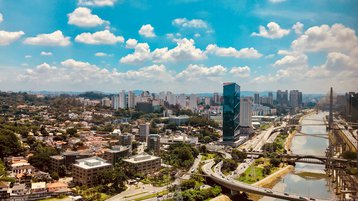 ConectCor Telecom operates across 13 municipalities inside Sao Paolo and offers fixed broadband, fixed voice, and pay-TV services to its customers.
Terms of the transaction were not disclosed, but negotiations were supported by boutique M&A firm IT Investimentos, which also worked with AmericaNet over the takeover of Goiás-based Opyt late last month.
The acquisition of Opyt last month has enabled AmericaNet to expand its operations in the mid-west of the country, with Opyt operating its services, which includes Fiber-to-the-Home (FTTH), in 16 cities serving around 50,000 subscriptions.
F&A notes that Brazil's National Telecommunications Agency (otherwise known as Anatel) estimates AmericaNet has more than 500,000 customers, as of August 2022.