Saudi Arabia-based Arabsat has announced that its temporary satellite outage was due to a thruster issue.
The company's Badr-6 satellite's payload was shut off for a few hours in February 2023 to preserve fuel and power at its geostationary orbit slot over the Middle East and Northern Africa, according to Arabsat's chief strategy officer Abdulhadi Alhassani.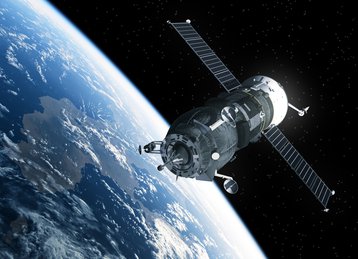 The pause would have caused minimal disruption to customers though as the company shifted them to nearby satellites also hosted by the company.
Badr-6 has since been returned to full functionality, though is approaching its retirement after 15 years in orbit. While it has been confirmed that the issue was related to the thruster, the exact cause behind this has not been determined and is likely due to the increased age of the satellite.
The satellite, also known as Arabsat 4AR, has 24 C-band and 20 Ku-band transponders which are mostly used for video broadcast services.
Arabsat is currently working on a replacement satellite, Badr-8, which is expected to be launched by SpaceX on a Falcon 9 in May 2023 and has therefore not returned all customers to Badr-6.
Unlike Badr-6 which is based on the Eurostar 2000+ platform, Badr-8 will be using the Eurostar Neo platform which uses an all-electric propulsion system. Once launched, the satellite will take four to five months to reach its final orbit.
Badr-8 will also carry an experimental photonics feeder link from Airbus called Teleo, which should provide optical communications.
Last month, SpaceX's Starlink also experienced a series of issues with its satellites. The company's new generation of satellites, which were using a lot of new technology, began making a series of unexpected altitude changes. As a result, some will be de-orbited and others will be tested thoroughly before raising the altitude back up to above the space station.