Latin American data center firm Ascenty has secured more than $1 billion in financing.
The Digital Realty-owned company announced it's secured two instruments; an offshore Term Loan Facility, and a debenture issue in the local capital market.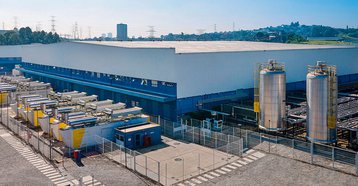 The $825 million overseas facility was led by Itaú, Natixis, Scotiabank, Credit Agricole, Banco MUFG Brasil, and Mizuho. In addition to these banks, the company said another six joined the operation.
The second instrument was the issuance of debentures in the local market in an amount equivalent to $200 million, led by Bradesco. The debentures were issued in reais and are swapped to the dollar.
Ascenty said the financing lengthened the company's debt term and added cash to fund expansion activities in Brazil.
"Based on the success obtained in financing the Brazilian operations, we will now seek similar structures for the markets in Mexico, Chile, and Colombia," said Gustavo Sousa, CFO of Ascenty. "This operation, unprecedented in the sector, demonstrates the confidence that the market has in Ascenty, which stands out for its portfolio of long-term clients, such as big tech companies, but mainly for its capacity in operation."
Ascenty, which is owned by Digital Realty and Brookfield Infrastructure Partners, has 34 data centers in operation and/or under construction in Brazil, Chile, Mexico, and Colombia.
Versions of this story appeared on our Spanish and Portuguese editions.