Brazilian data center operator Ascenty has started construction of a 20MW facility in Paulínia, northwest of São Paulo, Brazil.
This is Ascenty's 10th data center, expected to come online in the second quarter of 2019.
"The Campinas metropolitan region continues to be a main part of Ascenty's expansion plans and the city of Paulínia is a great location for our new data center, close to the major highways that lead to the state capital and the region's main cities where many major companies that partner with us are based," said Roberto Rio Branco, Ascenty's marketing and Institutional director.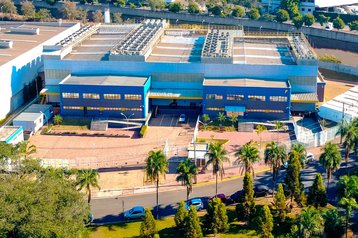 Regional giant

Ascenty was established in 2010 with a focus on large scale, high density colocation. In just eight years, it has emerged as Latin America's largest data center provider, with eight facilities currently in operation – across São Paulo, Rio de Janeiro and Ceará - and another six under construction. The company also runs its own fiber optic network, spanning more than 4,500 km.
Ascenty plans to have 15 data centers operating in Latin America by the end of 2019.
Its latest development is located in Paulínia, a town near São Paulo known primarily for its massive oil refinery operation. Once fully built out, the facility will offer 80,000 square feet of space. Ascenty expects to spend around $50 million for the entire project.
"The global data center market continues to show strong growth and Ascenty is leading the way in Latin America with its world-class infrastructure, quality of operations, proprietary fiber network and outstanding customer service," Branco said.
Earlier this month, Ascenty announced it installed a solar panel array on its campus in Osasco, São Paulo.