Danish liquid cooling company Asetek is exiting the High-Performance Computing (HPC) business.
The company said Covid-19, logistics, and component shortages were costing it, and so the company will prioritize the general data center market going forward.
"Asetek has decided to sharpen its data center business segment and exit the High Performing Computing (HPC) niche," the company said in updated guidance to investors. "The decision was taken to protect Asetek's future profitability from increasing HPC investment needs, lacking revenue from the HPC area and an upcoming milestone with an external HPC partner involving binding commitments."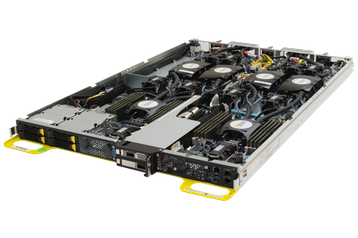 The company said it was seeing supply chain challenges around Covid-19 shut-downs in China. A shutdown in the Tongan District was hindering sub-suppliers' deliveries of components, while a "challenging Covid-19 situation" in Xiamen was hindering deliveries of components to Asetek's contract manufacturers and subsequently shipments to Asetek.
Asetek said the ongoing components shortages and increasing logistics costs were impacting both the company as well as its customers and partners, leading to increased "uncertainty related to sales and costs."
"Since our HPC area continues to burn cash and doesn't materialize meaningful returns, we decided to exit HPC," said Andre Sloth Eriksen, the CEO of Asetek. "We maintain our long-term dedication and exposure to sustainable data centers with a focused approach while improving our shorter-term profitability."
"The shut-downs, component shortages, and shipping bottlenecks are challenging the supply chains of both Asetek and our customers. This impacts our revenue and cost expectations. We have highlighted the risk related to Covid-19 and component shortages over time," he added.
In the guidance, the company said it expects to see non-recurring costs of $2.5 million associated with "exiting the HPC niche." It will be laying off 15 to 18 full-time employees, primarily in R&D and operations.
HPCWire reports in a follow-up investor call, that Eriksen put the total accumulated historical losses of HPC at around $60 million.
"HPC is a niche that has nothing to do with our success in the more general data center market," he said. "That's something we entered to keep the lights on, basically to get some revenue, and because we thought we could use HPC as a stepping stone into the more general data center, but that turns out not to be the case."
Asetek was reportedly considering waiting until its annual investor meeting next spring to make this announcement, but a customer that needed a binding commitment within the next few days led to a quickening of timelines. "If we committed to that customer, we would have been committed to the losses," Eriksen said.
Asetek will reportedly continue taking orders to support HPC customers until the end of the year with the last shipment possibly occurring into the first quarter of 2022.