Nordic IT infrastructure firm Atea has signed a Power Purchase Agreement (PPA) with Better Energy to procure solar energy in Denmark.
The 10-year deal will contribute to the development of a new solar park that will deliver additional green energy to the Danish grid later this year. The PPA will allow Atea to offtake one-third of its energy consumption in Denmark.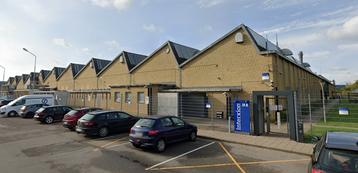 "By partnering with Better Energy, we will help contribute to creating more green electricity, rather than just purchasing the energy that already exists on the grid," said Andreas Schjølin, sustainability manager at Atea.
"By directly procuring renewable energy through a PPA, companies can showcase their commitment to sustainability and environmental leadership. It demonstrates a genuine effort to reduce carbon emissions and support the development of clean energy technologies."
When connected to the grid later this year, the new solar park is expected to deliver an additional 70GWh of renewable energy annually.
Mikkel Thorup, director of PPAs at Better Energy, added: "Atea holds a prominent position in the IT industry, and we are excited to welcome them as a Better Energy partner. Like many progressive IT and software companies, they are taking the important steps to ensure the energy they consume is green,"
Thorup continued: "As we scale production of renewable energy, there will continue to be opportunities for innovative companies across all sectors to offtake clean electricity and participate in the green transition."
Atea has offices in 88 cities across seven countries – Norway, Sweden, Denmark, Finland, Lithuania, Latvia, and Estonia – and more than 4,000 staff. The company offers services including backup and recovery, cybersecurity, cloud & data center, consulting, and analytics. Atea aims to be carbon neutral by 2030.
Atea's data center footprint isn't clear. The company leases space at a Digital Realty facility in the Ballerup area of Copenhagen in Denmark, according to a Digital case study.
Digital has three facilities – CPH1,2,3 – in Ballerup, as well as a fourth in Valby. According to its latest ESG report, all of Digital Realty's European facilities use renewable energy, either through PPAs or other carbon offsets.