AT&T has confirmed it will have launched 12 5G "Edge zones" across the US by the end of this year.
These Edge zones, according to the US operator, will help to enable the next generation of network services.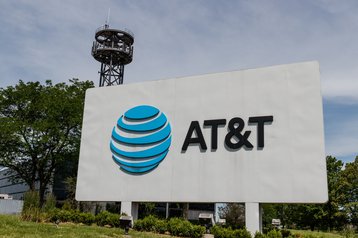 In a post by its chief technology officer Jeremy Legg, AT&T revealed that it already got 10 of these Edge zones "up and running" across parts of the country. Legg says that more will follow next year.
AT&T says the Edge zones are powered by regional 5G Standalone network cores, which will be able to provide new capabilities for businesses that 4G cannot.
"If you can reduce the geographic distance between the user and the online service or data they're accessing, response time or "latency" speeds up. That makes existing applications feel much smoother. And new possibilities emerge for cutting edge mobile applications that previously weren't possible," said Legg.
Legg says that AT&T is currently building its model based on three key elements. These are local standalone network cores, local public cloud or private data center computing resources, and software-defined network capabilities and virtualized network functions.
He notes that the operator's standalone network cores and software-defined capabilities will be located in network data centers that are close to cross-connect facilities that have fast connections to nearby cloud facilities run by the "hyperscaler" cloud providers.
"These Edge zones powered by regional 5G standalone network cores will open a range of new capabilities that simply aren't possible with 4G. And much like startups that played an integral role in developing new experiences and services because of 4G, we believe that giving them localized, hands-on access to our 5G network will be a foundational building block for tomorrow's inventors.
He adds that AT&T will be able to provide "new managed services over our 5G network to customers that need customized capabilities for particular uses and applications."
AT&T in talks over fiber JV
Meanwhile, it's also reported that AT&T is said to have entered talks with infrastructure investors over a Joint Venture that would expand its fiber network.
Bloomberg reports that the operator is working with Morgan Stanley to find a build-out partner, as the company aims to invest billions of dollars in its fiber network expansion.
It's estimated that the JV could be worth $10-15 billion.