New Zealand's Auckland Transport (AT) has announced that it is ditching its data centers and moving to the Microsoft Azure region based in the country, also known as Aotearoa.
The agreement intends to improve sustainability and reduce the costs in transport services. Microsoft will also train AT employees in cloud fundamentals and security as part of the deal.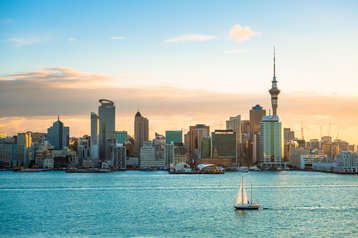 "At its core, this agreement is about smarter use of resources: using less of the planet's precious resources, optimizing operations, and increasing our internal capability to make the most of data and modern technologies," says Roger Jones, executive general manager of business technology at AT.
"All of this will help us become a much more agile, efficient organization that will deliver better services across the region and improve the liveability of our city for many decades to come."
"One of the things we're getting lots of enquiries about is latency – the ability to upload and download data in almost real-time, which AT's CCTV networks at stations and intersections rely on," said Vanessa Sorenson, managing director of Microsoft New Zealand. "Having a local data center region here in Aotearoa means much lower latency than ever, so transport systems can run more smoothly and AT is able to respond faster to security or safety incidents, in partnership with Waka Kotahi and the police."
AT is joining New Zealand's accident compensation scheme the ACC, dairy giant Fonterra, local telco Spark, and bank BNZ as customers of the Azure cloud.
Microsoft's forthcoming data center region will run on 100 percent renewable energy through its partnership with Ecotricity and will use waterless cooling technologies.
After announcing its intention to build a region in May 2020, Microsoft gained approval for a New Zealand cloud region in September 2020 from the New Zealand Overseas Investment Office (OIO).
While Microsoft was the first major cloud player to enter the country, earlier this year AWS also obtained permission for a number of planned data centers from the OIO. Google is also planning a New Zealand region.