The Australian Government is to invest in local containerized data center firm Datapod.
The Australian Department of Defence over the weekend announced it will invest AU$12 million (US$9m) in the Canberra-based manufacturer to 'ensure Defence has access to modular data centers that it can deploy at short notice.'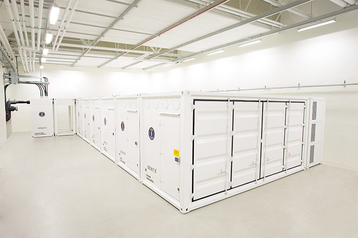 Formed in 2007, Datapod provides modular containerized data center solutions and services. Minister for Defence Industry Melissa Price said Datapod was an "excellent example" of an innovative Australian company providing rapid solutions to Defence's changing capability needs.
"Investment in Australia's sovereign industrial capability is essential to ensure Defence can effectively respond at short notice to whatever challenges or threats it faces," Minister Price said. "Our Defence Force needs to be agile and responsive at all times. This funding recognizes the need to have assets on-hand that can be deployed and re-deployed to meet operational needs, without unnecessary delays caused by constructing facilities with a long lead time.
"This investment also secures local jobs and assists with expanding sovereign manufacturing capacity so that it may assist Defence capability needs in the future."
Prior to this investment, Datapod has had a longstanding relationship with the Australian government. In 2020 the Australian DoD awarded Datapod a two-year, AU$20 million contract to provide the agency with four portable, containerized data systems; it had previously been awarded a two-year AU$7.4 million contract in 2018 for a single facility.
The company previously delivered its wares – including chillers, generators, mainboards, fire suppression, and highly configured data halls – to remote locations by air, using An-124 and C-17a heavy-lift aircraft. It also developed a reduced height, single module 'all-in-one' system to be flown specifically in the C-130 Hercules, the ubiquitous military transport aircraft in use with the UN, and most western armed forces.
However, its single module 'Projectpods' were discontinued in 2017, as the company reported that its customers overwhelmingly preferred multi-module systems.