The Australian Digital Transformation Agency (DTA) has issued a new set of guidelines, defining the use of digital infrastructure by government agencies and replacing the third version of its Cloud Computing Policy, released in 2014.
The text, dubbed the Secure Cloud Strategy, follows the adoption of a "cloud first" approach in 2013. It mandated the use of cloud for any new ICT service deployed by government agencies, as well as any replacement for existing services.
Polishing the cloud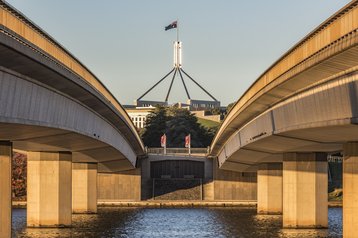 Late last year, the DTA released a cloud-based platform for the delivery and operation of government applications that involve things like ICT service procurement, government media release notifications and government service performance tracking.
With cloud services having been adopted by a large portion of the country's government agencies, the new document lays out the approach to getting the most out of the cloud at the lowest possible cost.
It provides an explanation of different cloud models, and of the government's accreditation framework, which it says will allow agents to safely meet their computing needs without infringing on individuals' right to privacy. 
Other elements being introduced as part of the new framework include a 'responsibilities model' to simplify contract holders' accountability, as well as a collaboration platform for agencies to share common issues, and what solutions were deployed to remedy them.