An organized crime syndicate has stolen copper from telecoms infrastructure worth more than AU$780,000 (US$520,000), according to Australian police.
The police allege that the criminals have used portable power tools to steal the equipment, with the vandals behind at least 50 copper heists in the northern part of Melbourne.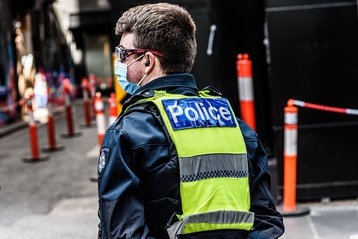 As reported by the Canberra Times, officers seized copper worth AU$95,000 (US$63,000) during raids last week, while announcing on Friday (June 30) that they arrested six people over the thefts.
Victoria Police claim that the thefts occurred between January and June, leading to Internet disruption in the impacted communities.
"The theft of copper causes significant damage to critical infrastructure, impacting telecommunication networks, public transport signaling, and power supply," said Detective Inspector Patrick Watkinson.
"Our message to anyone thinking of stealing copper to make a quick dollar is simply don't; we have a number of methods allowing us to disrupt this offending as well as enabling us to identify and track down those involved."
A 43-year-old man from Bundoora has been charged with stealing copper cabling worth AU$215,000 (US$143,000) while damaging telecommunication footpath pits worth AU$30,000 (US$20,000). He was granted bail and will attend Wangaratta Magistrates Court in September.
He's not been the only person charged, after a 31-year-old Bundoora woman was also charged with theft, and is due to appear at Heidelberg Magistrates Court in November, while a 39-year-old Eltham man, who has been charged with possessing methamphetamine is expected to also be charged over the copper theft.
A 58-year-old Cottles Bridge man will also appear at Heidelberg Magistrates Court in November, charged with handling stolen goods. The two others that have been arrested, a 34-year-old Glenroy man and a 31-year-old Reservoir man, have been released for now.
Copper theft is a common issue for telecom providers across the globe, with copper commanding a high value. In the UK last year, four men were arrested in connection with the theft of a BT cable in Yorkshire, while similar incidents had hit Kent and Hertfordshire.
A Ghanaian man was hit with a seven-year prison sentence after stealing telco cables belonging to Vodafone Ghana.