Victoria state's shared IT services provider, Cenitex, is planning to have ditched its data centers by 2025.
The Australian enterprise announced in its annual report that it is intending to move to a multi-cloud model with a three-year strategy, the first stage of which involved investing AU $5.2m (US $3.6m) in developing a hybrid cloud mediation layer.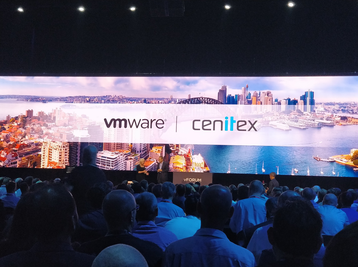 The company started making steps towards the cloud in 2022. Cenitex moved its managed private cloud to VMware Cloud Foundation so as to support a hybrid cloud, and began moving customer applications out of the on-premise data centers. The company operates at least two data centers in Ballarat and Burwood.
"We've got a mix of virtual servers, virtual machine farms, and a lot of legacy hardware," Alexis Ewing, executive director of infrastructure services at Cenitex, told ITnews.
Ewing added that moving to a multi-cloud environment would let Cenitex "capture the individual strengths of cloud providers, and create competition between them and their integrators," while avoiding getting locked in with a single provider.
According to Ewing, Cenitex will be taking a three-phased approach, starting with helping customers to get off of the physical legacy hardware and into a virtualized environment, followed by a second phase in which customers will 'burst into the cloud' using Azure's VMware Solution and VMC, AWS's equivalent. The final phase will be Cenitex's complete exit from data centers.
This will involve all customers opting either to retire applications or refactor them. Ultimately, Ewing predicts that this will dramatically increase flexibility for Cenitex.
Cenitex is also looking to automate much of its infrastructure, with an end goal of a fully self-serviced IT environment.
"Customers want the ability to self-serve," Ewing said. "They want to manage their own environments, in a structured and secure environment that provides the appropriate guardrails."
By phase three, Cenitex is looking at advanced self-service, advanced data insights, and solution life-cycling to deliver cost optimization.
Cenitex was founded in 2008 as a state-owned enterprise to deliver IT services to the Victorian Government. The company provides solutions for workplace computing, cloud computing, hosting, and network security among others.
Across Australia, State Governments are moving compute loads to the cloud after national guidelines were laid out for a 'cloud-first strategy' a decade ago. Last month, a whole-of-government agreement was made with IBM Australia to provide ~US$501.4m worth of IT infrastructure and services for the Digital Transformation Agency.