Australian data center firm GreenSquareDC is leasing a large tract of land in Western Australia on which it plans to develop a wind & solar park.
The company this week announced it has entered into a long-term ground lease over 3,100 hectares of land at Billericay Road in East Hyden, Western Australia.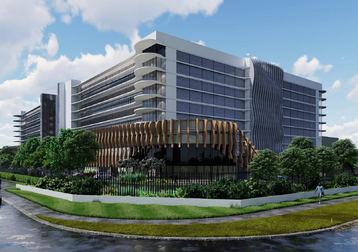 On the land, the company aims to establish a ~150MW wind and solar farm to power its upcoming 96MW data center. The company said it aims to run its WAi1 facility using renewable power 24/7.
As well as suitable weather, the site has existing 132kV lines traversing the site as well as an onsite substation. It is some 300km away from Perth, where the company is developing its data center.
"At WAi1, our focus is to service hyperscale, government, and wholesale enterprise customers seeking traditional or AI-enabled workloads, who prefer cost-effective, highly sustainable, ESG-focused outcomes," said Walt Coulston, founder & CEO of GreenSquareDC.
"Perth's unique location, connectivity into APAC, stable government, super low energy power pricing, and WAi1's pioneering design, positions us to be the first fully AI-enabled, highly sustainable next-generation data center in the APAC region."
Located in the Belmont area of Perth, the company is looking to develop a four-story data center with 68,000 sqm of gross floor area on 38,000 sqm of land. Construction is scheduled to commence in 2023, with completion of the first stage estimated by mid-2024.
In his own LinkedIn post on the news, Coulston added: "When I first proposed this transaction, some 'industry experts' were cautious, to say the least. I firmly believe that approaching the end of this decade... any data center operator not providing their own renewables are likely to be at major risk."
While many data center firms will have a small amount of on-site solar or sign Power Purchase Agreements (PPAs) to secure renewable power at scale, it's still uncommon for operators to be directly involved in renewable power sites.
However, Aligned-owned Odata recently acquired a minority stake in Omega Energia's 212MW wind farm, located in northeast region of Brazil. In Italy, Aruba has acquired seven hydroelectric plants totaling 9.2MW to power its operations in Bergamo in Lombardy.