Australian telecoms company Telstra is laying off almost 500 staff as part of its first round of major job cuts.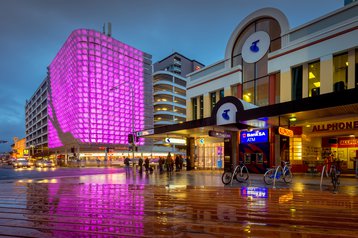 The job cuts come as the company seeks to streamline its operations and save AU $500 million ($337m) as part of its T25 strategic plan.
Those set to lose their jobs have been informed by the company this week, according to reports.
Most of the cuts are in Telstra's enterprise division, with workers set to receive redundancy packages and support services.
"I can confirm we have proposed some changes to continue to reshape our business so that we remain competitive, efficient as well as effective in the way we work," a Telstra spokesman told The Australian.
Employees serving customers in-store or in the company's call centers will also be impacted by the cuts.
Overseeing the first round of job cuts is Telstra CEO Vicki Brady, who joined the telco last summer when she replaced Andrew Penn, who retired after serving seven years as CEO.
It was Penn who created Telstra's T25 plan back in 2021, following up the company's previous strategic plan, T22, which saw around 8,000 jobs culled over a four-year period.
Telstra is estimated to have around 37,000 employees in Australia, making it one of the largest employers in the country.
More in Workforce & Skills