AWS has launched new Wavelength Zones in Charlotte, Detroit, Los Angeles, and Minneapolis.
Wavelength embeds AWS compute and storage services at the Edge of communications service providers' 5G networks and provides access to cloud services running in a nearby AWS Region. The company says Wavelength minimizes latency and network hops required to connect from a 5G device to an application hosted on AWS because application traffic can reach servers without leaving the mobile providers' network.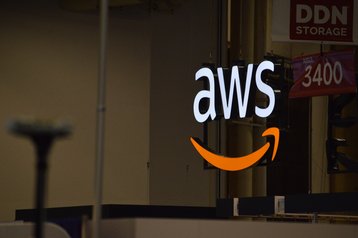 In the US, Wavelength infrastructure sits on Verizon's 5G network, hosting applications at the telco's data centers in those cities.
AWS first announced it was partnering with Verizon in December 2019, when a pilot project was launched in Chicago. With the new announcement, Wavelength Zones are now available in 17 cities in the US: cities of Atlanta, Boston, Chicago, Dallas, Denver, Houston, Las Vegas, Miami, New York City, Phoenix, San Francisco, Seattle, and Washington DC.
Customers include Fermata Energy and drone company Easy Aerial.
"Being able to utilize the high bandwidth for unmanned aerial vehicles (UAVs) that Verizon 5G Edge with AWS Wavelength provides is a game changer," said Ivan Stamatovski, CTO of Easy Aerial. "It shifts the paradigm on what is possible to achieve with airborne sensors by processing data at the edge of the network in near real-time."
AWS has partnered with Vodafone to launch a Wavelength Zone service in London, UK, as well as the German cities of Berlin, Munich, and Dortmund. The service is also available in Tokyo and Osaka, Japan, through KDDI; and Daejeon, South Korea, through SK Telecom.
More in Cloud & Hyperscale