Amazon Web Services (AWS) has filed to build a new data center in DeSoto, outside Dallas, Texas.
First reported by Dallas Morning News, the company has filed with the state of Texas to build a 30,000 square foot (2,790 sq m) data center on the site. The project will start early next year and is scheduled for completion in 2024.
The facility, known as the Ezell Drive Campus, is for a new data center building with supporting MEP infrastructure, MMR Buildings for cable entry, and a pumphouse. The company aims to invest $6 million in the project.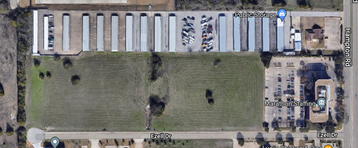 Compared to most Amazon developments, a 30,000 sq ft facility is a relatively modestly-sized data center for the hyperscaler. The company recently filed to build 900,000 sq ft of data center buildings in Bristow, Virginia, with numerous other developments usually measuring in the hundreds of thousands of square feet, rather than tens of thousands.
At the start of the year, Amazon Data Services acquired the nine-acre vacant tract off Hampton Road south of Interstate 20 in DeSoto, south of Dallas. The property was reportedly acquired from a California investor that had held the land for more than eight years. The company said at the time it wouldn't comment on its plans for the land.
AWS doesn't currently have a cloud region in Texas. In July 2021 the company launched a Local Zone Edge facility in Dallas; It also has a Wavelength Zone in a Verizon facility in the city.
AWS is also looking to expand into the Texan city of San Antonio; the company last year filed plans to build three data centers in San Antonio under the project name 'Blackfish' that were due for completion at the end of 2021.
More in Construction & Site Selection