Amazon Web Services has launched a new Wavelength Zone location in Manchester, UK, in partnership with BT.
Wavelength embeds AWS compute and storage services at the Edge of communications service providers' 5G networks, and provides access to cloud services running in a nearby AWS Region. The company says Wavelength minimizes latency and the network hops required to connect from a 5G device to an application hosted on AWS because application traffic can reach servers without leaving the mobile provider's network.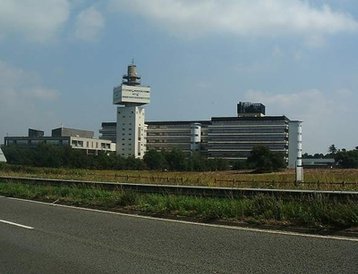 "Today, we are announcing the general availability of AWS Wavelength on the British Telecom (BT) 4G/5G network in Manchester," AWS announced this week. "Independent Software Vendors (ISVs), enterprises, and developers can now use the AWS Wavelength Zone in Manchester to build ultra-low latency applications for mobile devices and users in the United Kingdom."
BT announced the partnership in March of this year, describing it as a 'multi-million-pound investment' to bring 5G and 4G mobile Edge computing services to UK businesses via its EE network.
BT said its ambition is to roll out AWS Wavelength Zones across the UK in the coming years.
Wavelength Zones were first announced in partnership with Verizon in December 2019, when a pilot project was launched in Los Angeles. Wavelength Zones are now available in 19 US cities in conjunction with the US telco.
AWS first brought Wavelength Zones to the UK in 2021 in partnership with Vodafone. The companies initially launched in London and have since expanded into Manchester. The UK is currently the only country with two official Wavelength partners.
Wavelength Zones are also available in South Korea with SK Telecom, Germany via Vodafone, Japan through KDDI, and Canada with Bell Canada.
Telefónica recently announced it had been trialing a Wavelength Zone in Spain in Madrid, but it is yet to officially launch.
This month has also seen AWS launch new EC2 instances utilizing the company's Graviton3E chip. The Hpc7g instances are optimized for high-performance computing uses.
The company also launched a new CloudFront CDN location in Lagos, Nigeria.
AWS's Outposts on-premise offering has had an upgrade, allowing target allocation of Amazon EC2 Dedicated Hosts to specific AWS Outpost hosts. Users can now control the deployment location workloads on specific Outposts racks, allowing users to allocate Dedicated Hosts on physical servers closely located on the same Outposts rack to achieve low latency goals or spread them out across multiple racks for resiliency.