Amazon Web Services (AWS) has launched a new Wavelength Zone in Seoul, South Korea, alongside two US zones in Nashville, Tennessee and Tampa, Florida.
Wavelength embeds AWS compute and storage services at the Edge of communications service providers' 5G networks and provides access to cloud services running in a nearby AWS Region. The company says Wavelength minimizes latency and network hops required to connect from a 5G device to an application hosted on AWS because application traffic can reach servers without leaving the mobile providers' network.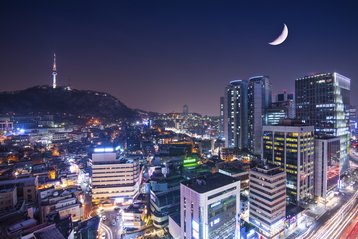 "Today, we are announcing the availability of two new AWS Wavelength Zones on Verizon's 5G Ultra Wideband network in Nashville, TN, and Tampa, FL. Wavelength Zones are now available in 19 major cities in the US," the company said in an announcement.
"We are announcing the availability of a new AWS Wavelength Zone on SK Telecom's 5G network in Seoul. Wavelength Zones are now available in two locations in South Korea, including the previously announced Wavelength Zone in Daejeon," it said in a subsequent release.
Wavelength Zones in the US are available in partnership with Verizon, while in South Korea AWS has partnered with SK Telecom.
AWS first announced it was partnering with Verizon in December 2019, when a pilot project was launched in Los Angeles. 20 Wavelength Zones are now available in US 19 cities across Atlanta, Boston, Charlotte, Chicago, Dallas, Denver, Detroit, Houston, Las Vegas, Los Angeles (x2), Miami, Minneapolis, New York City, Phoenix, San Francisco, Seattle, and Washington DC.
The South Korean Daejeon zone launched in late 2020.
AWS has also partnered with Vodafone to launch a Wavelength Zone service in London, UK, as well as the German cities of Berlin, Munich, and Dortmund. The service is also available in Tokyo and Osaka, Japan, through KDDI. It recently opened a zone in Toronto, Canada, in partnership with Bell Canada.
More in Cloud & Hyperscale