Amazon Web Services (AWS) is set to lease a plot of land in Navi Mumbai, India, for a new data center.
Citing PropStack data, the Hindustan Times reports Amazon Data Services (an Indian subsidiary) has sub-leased a 451,000 sq ft (41,900 sqm) plot in TTC industrial area in Bonsari in Airoli for a period of 15 years to develop a data center.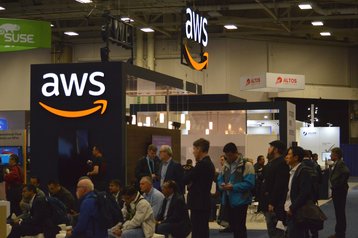 According to the agreement between Newfound Properties and Leasing Private Limited and Amazon, the premises will be in a ground plus seven storey building
The lease period is for 180 months commencing August 2023 and includes an expansion option. The monthly rent for AWS is reportedly ₹6.24 crore ($755,000).
Newfound Properties and Leasing Private Limited is a subsidiary of local real estate firm K Raheja Corp.
A recent JLL report said India's data center industry grew from 350MW in 2019 to 722MW in 2022.
AWS operates two cloud regions in Mumbai and Hyderabad. The company is planning Local Zones in Chennai, Kolkata, and Bengaluru, with one local Zone in Delhi launching in October last year.
There are currently 33 Amazon CloudFront Edge locations in India: Mumbai (10), New Delhi (7), Chennai (7), Bangalore (4), Hyderabad (3), and Kolkata (2).
In August 2022 the company leased 5.5 acres in the Powai area of Mumbai from Indian conglomerate Larsen & Toubro Ltd, (L&T), which is expected to house a data center.
October that year saw the company acquire more than 50 acres in Thane outside Mumbai from Ananta Landmarks, an arm of local real estate developer Kalpataru.
Earlier this month Amazon announced that AWS would be investing $12.7 billion into its data center network in India by the end of the decade, having already spent $3.7 billion between 2016 and 2022. Details of the investment were vague but the company said they would support an estimated average of 1,31,700 full-time equivalent jobs across construction, facility maintenance, engineering, telecommunications, and elsewhere.
"Since 2016, AWS has invested billions of dollars into cloud infrastructure in India to support the tremendous growth we have witnessed in the use of cloud for digital transformation," said Puneet Chandok, president of commercial business, AWS India and South Asia. "AWS is committed to driving positive social and economic impact in India. Our planned investment of INR 1,05,600 crores ($12.7 billion) by 2030 will help create more beneficial ripple effects, supporting India on its path to becoming a global digital powerhouse."
More in Cloud & Hyperscale