Amazon is looking to develop up to four data centers in the Mesa area of Phoenix, Arizona.
First reported by BizJournal, Amazon has filed pre-submittal documents with Mesa's planning office for two separate data centers about four miles apart in Mesa's Maricopa County.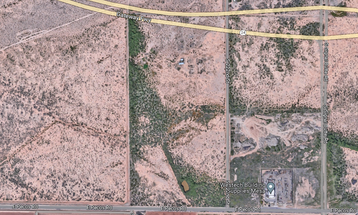 Each plan calls for two 227,000 sq ft (21,090 sqm) data center buildings on land owned by Amazon.
One of the proposed data center sites is on 42.9 acres off Elliot Road, next door to the Apple data center in Mesa.
The other is located on 71.3 acres at 10464 E. Pecos Road, just east of the Legacy Park sports complex.
BJ reports Amazon acquired both Mesa sites in December 2021. The company paid $16.9 million for the Elliot Road property; the Pecos property cost just over $18 million.
The Pecos Road site was also once considered for a 700,000 sq ft logistics building that would have been a last-mile delivery hub for Amazon. That development was called "Project Cork" and Ryan Cos. was attached to it. The project has seemingly been dormant since around 2021. The Elliot Road site was already reportedly previously earmarked for a logistics facility according to AZTechCouncil.
Phoenix is a major data center hub, with the Mesa area home to Polish software firm Comarch, EdgeCore, Meta, Google, Novva, Apple, and NTT.
Across the rest of Phoenix, the likes of Stack, Stream, Prime, Aligned, Iron Mountain, Vantage, Compass, QTS, EdgeConneX, Expedient, and H5 are all present. Microsoft operates a cloud region out of the area.