FanDuel, an online sports betting and gaming company, has selected Amazon Web Services (AWS) as its "strategic cloud provider."
The company is using AWS's cloud offerings including Outposts and Local Zones to provide its gaming and gambling platform across North America and Canada.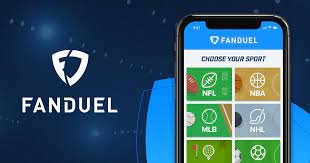 FanDuel has been an AWS customer since its launch in 2009, though has also operated its own data centers.
Part of the move to a cloud-first approach was motivated by the 2018 repeal of the Professional and Amateur Sports Protection act, which meant that online sports betting was no longer illegal.
In its place sprang State Regulatory Laws, and a federal law called the Wire Act.
"The Wire Act basically says that a betting transaction cannot cross state lines. So, in 2018, when sports betting became a thing here in the US, we ended up actually starting on a journey of building private data centers," Shane Sweeney, SVP of technology for FanDuel, told DCD in an interview.
FanDuel launched in 12 states, which meant 12 separate data centers with individual hardware platforms.
According to Sweeney, the timeline for each data center was between four to six months.
"Our business was growing three to four hundred percent year over year, adding to the fact that we had to launch new states, and being the first to market was a key objective, and we just couldn't keep up with the demands," explained Sweeney.
FanDuel was an early adopter of AWS Outposts as a solution to this, and in 2020 the company embarked on its "wholesale" journey with Amazon, having now replaced all of its legacy hardware.
"The level of standardization that we've brought in helps in many different facets. We now have it so that, at the point which we make a decision to go live, [deploying a new location] in terms of people is about four to five engineers, and it takes us about 48 to 72 hours from the point which AWS delivers and commissions the hardware."
FanDuel is also using the partnership with AWS to reduce its environmental impact, employing tools such as the AWS Customer Care Footprint Tool to benchmark against its sustainability goals.
Jan Hofmeyr, vice president of Amazon Elastic Compute Cloud (Amazon EC2) Edge, said: "FanDuel is growing at an incredible pace, and we're excited to collaborate with them to deliver services and solutions that help fuel their success.
"FanDuel is one of the largest users of AWS Edge solutions and a perfect example of an organization using our consistent cloud infrastructure at the edge to help ensure regulatory compliance, while also increasing their performance, security, and scalability. AWS will continue to provide the capabilities needed to help reduce FanDuel's time to market as they expand into new regions and continue to provide players with low latency gaming experiences."