BT Wholesale is providing data center space to support BAI Communications, which is rolling out mobile network coverage on the London Underground.
The communications infrastructure firm has signed a 'multi-million-pound contract' under which BT's wholesale unit will deliver a core part of BAI's data center requirements and host infrastructure in one of the telco's London facilities.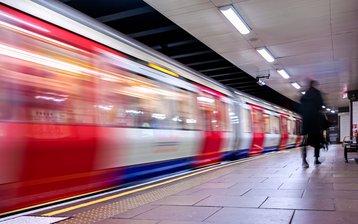 Last year BAI was awarded a 20-year concession with Transport for London (TfL) to deliver a backbone of full mobile and digital connectivity across the London Underground, giving customers uninterrupted coverage whilst on the Tube and within stations. So far Three and BT-owned EE have signed on to join BAI's 'neutral host' network and provide 4G and 5G-ready mobile connectivity to customers.
BT Wholesale will provide the company with data center space in London to host BAI's infrastructure. As part of the solution that BAI is building, UK mobile operators offering connectivity on the tube will be able to co-locate their equipment within the facilities.
"This deal marks a significant step in our progress towards delivering high-speed mobile coverage across the London Underground network, with BT's data centers playing an essential role in helping London leapfrog other major cities in terms of connectivity," said Billy D'Arcy, CEO of BAI Communications UK. "BT Wholesale's services will support our neutral host infrastructure in transforming the experience of customers with all UK mobile operators, providing seamless, 5G-ready coverage that will allow passengers to move around the capital more smartly, safely, and securely."
The London Underground system has 272 stations and 250 miles (400 km) of track; the 11 lines collectively handle up to 5 million passenger journeys a day. Mobile coverage will start with the new Elizabeth Line, previously known as Crossrail and opening this summer. Some of the capital's busiest stations including Oxford Circus, Tottenham Court Road, Bank, Euston, and Camden Town should have coverage by the end of 2022, expanding to the entire underground network by the end of 2024.
Alex Tempest, Managing Director for BT Wholesale, added: "Today's deal is further evidence of BT's commitment to boost the capital's digital infrastructure – helping London maintain its status as a great place to live, work, and do business. We're really proud to be playing a key role in enabling the delivery of this critical digital infrastructure project for BAI and look forward to our relationship building further from here."