Baidu, China's largest search engine, has revealed three new platforms for Baidu Open Cloud business users.
The three new improvements are called TianSuan, TianXiang and TianGong and are available in China immediately.
Tian men share info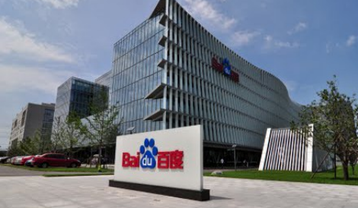 At the launch ceremony Baidu CEO Robin Li said: "Baidu's unique strengths in AI and big data differentiate us from traditional cloud computing services."
Baidu TianSuan offers fully managed big data services and cognitive APIs for enterprise users, enabling them to collect, store, process and analyze big data. It includes Baidu MapReduce (BMR) with support for Spark, HBase, Hive, Hue, Pig and Mahout.
Also included are Baidu Machine Learning, Baidu Deep Learning Platform Paddle (a managed, GPU-backed implementation of Baidu's  deep learning framework), the OLAP Engine cloud data warehouse with MySQL support, Baidu Elasticsearch, the Baidu Log Service (BLS, Baidu BigSQL, Spark SQL-as-a-Service), and Kafka managed service.
Baidu TianXiang offers video, image and document processing services, with the company's AI-based video, image and speech analysis technologies included. It comes with a Media Cloud Transcoder, Video On Demand (VOD) and Optical Character Recognition capabilities.
Baidu TianGong is an Internet of Things platform offering full-stack IoT services including device management, IoT parsers and a time series database.
For more on Baidu, as well as its competitors Alibaba and Tencent, check out our research paper.