Bank of Africa UK has migrated its core banking systems to Oracle Cloud Infrastructure (OCI).
The bank, specializing in investments in African Markets, has moved its critical applications and services including trading and payments processing off of its on-premise infrastructure, to OCI. The bank is headquartered at 46 Upper Brook St in London, England, but hosts its on-prem IT at a Paris data center.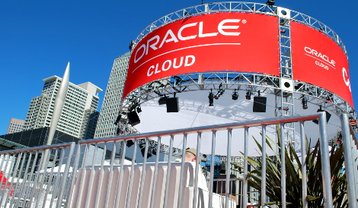 "Cloud technologies are now foundational to how we design and scale new products and services, innovate for our customers, and run our core banking operations. Our collaboration with Oracle is important in advancing our transformation program," said Mohammed Anouar Kouhen, COO, Bank of Africa UK.
"Our applications running on OCI benefit from a flexible platform that enables us to adapt and scale critical services at speed, and gives us significantly stronger performance, security controls, and cost efficiencies."
The company is also using Oracle Fusion Cloud Enterprise Resource Planning to improve its financial performance and will provide the platform for the bank's Temenos Transact, a digital core-banking system, which is planned to go live in 2023.
The bank is leveraging Oracle's London cloud region, which is powered by 100 percent renewable energy.
Colm Gillard, Version 1, Oracle practice managing director, said: "This was an important migration of business-critical systems for the Bank of Africa UK from the Paris data center. We already provide managed services to the Bank of Africa UK and were pleased to have successfully implemented this migration for an important customer."
Banks moving to the cloud has become common practice. Last month Australia's Westpac bank signed a five-year deal with Amazon Web Services, and last year Lloyd's Bank announced that it would be closing its Copley data center in Yorkshire, England by 2025. Lloyd's signed a 10-year cloud deal with IBM in 2017, and has been migrating to the cloud ever since.