American connectivity specialist Belden has developed a cabling system that encompasses most aspects of modern networking, from the end-user device to the server.
REVConnect offers RJ45 connectivity that can be applied to wired LAN networks, as well as devices like high definition displays, security cameras and building automation sensors.
The system utilizes a single, quick termination method developed by Belden that can be used for all Category 5e, Category 6 and Category 6A cables.
You haven't seen one like this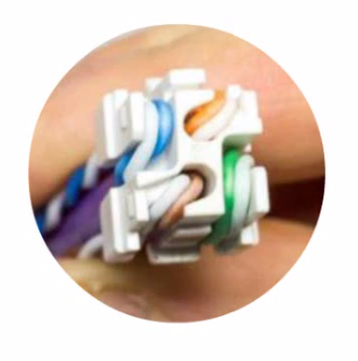 "The feedback from our installer and consultant communities was tremendous in shaping REVConnect," Kristen Poulos, Belden's VP of Global Marketing, said. "Beyond pushing the limits of connectivity performance, REVConnect also addresses key needs for an everyday installation: a simple, fast termination for all category cables, including UTP, shielded and Belden's Bonded-Pair."
REV in REVConnect stands for: Reliable, Easy and Versatile. The range includes a single tool that covers all steps of the termination process including cable preparation, and can terminate cables as a jack or a plug, onto the same core interface - no pair separation required.
According to Belden, the system might seem unusual when using REVConnect for the first time, but it will save about 30-60 percent off termination time over the long run.
"The core interface of REVConnect is something special, no doubt," Poulos said. "When people see it, they will see that the eight connectors supported by it today are only just the beginning,"
REVConnect will be available for purchase through authorized Belden distributors on September 19.