Bell Canada and IBM have partnered to allow Bell Business Markets to offer direct access to the IBM Cloud for Canadian customers, opening up a wide range of IaaS, PaaS, and private cloud solutions utilizing IBM cloud services that were previously unavailable directly to Canadian customers.
The major offerings from the new service include:
Bell Cloud Connect which is the direct access component of the service providing direct, secure, high performance connection from Bell Canada's IP network directly to the IBM cloud services for networking, servers, storage and applications as an end-to-end solution, not requiring any third-party connections or applications to function.
Bell Cloud Compute which is a self-serve virtual machine environment running on the IBM Cloud designed to provide a cost-effective, scalable, managed VM capable of providing improved operating performance.
Bell Cloud Backup which offer a full range of backup and restoration services to protect applications and data running on the IBM Cloud. Improved availability of applications, data, and services can be achieved.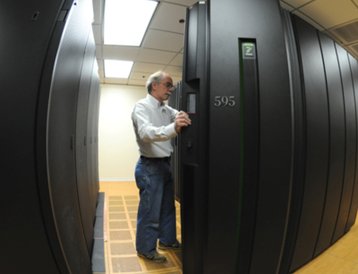 Bell Canada has long talked about expanding its offering
Tom Little, President, Bell Business Markets, believes that the IBM Cloud is a key solution for Bell Canada customers looking to take advantage of cloud solutions, and believes that the cloud is the platform for much future business growth.
He said: "With businesses of all kinds increasingly relying on cloud services for their mission critical applications, adding IBM Cloud services to Bell Business Cloud provides customers with the seamless integration, security and dependability they expect and require."
Bell Canada has talked about expanding the service offerings it is providing to its customers, via partnerships with major service providers.
The agreement with IBM for the IBM Cloud access is the first of these promised partnerships to become available. Other than acknowledging that they are talking to other providers, Bell Canada has not identified any other potential partners at his time.