Indian telco group Bharti Airtel has acquired stakes in two renewable energy projects to help power its data center footprint.
The company this week announced that it will purchase 23,000MWh of renewable energy by Q4 FY 23-24 for its data center company, Nxtra.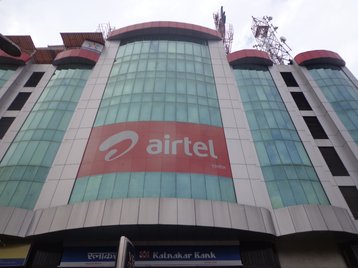 Airtel will acquire stakes in renewable energy projects established by Continuum Green India Pvt. Ltd. and Vibrant Energy Holdings Pte. Ltd. to power six of Nxtra's Edge data center facilities. Details about the specific projects weren't shared.
The purchase will be made through an 'open access route,' where Airtel will acquire a stake in a project company of Continuum Green, which will supply green power from solar and wind power projects to its Edge data centers in Madhya Pradesh.
Airtel has also entered into a similar stake purchase agreement with a project company of Vibrant Energy to supply solar power to its Edge data center in Vijayawada.
Nxtra CEO Ashish Arora said: "As a leader in India's data center industry, Nxtra is committed to become a Net Zero company by 2031. We believe that India's growth will be mirrored by its data center industry growth in the coming years and are committed to reduce our carbon footprint and lead the green data center infrastructure revolution in the country."
Nxtra currently operates 12 data centers in India, as well as 120 Edge facilities or Points-of-Presence. Its footprint totals more than 36,000 racks and 200MW.
Vibrant Energy has developed solar projects across India totaling more than 110MW. The company counts ATN, Blueleaf Energy, and Macquarie as its investors. It has previously signed Power Purchase Agreements with Amazon and Sify.
Founded in 2009, Continuum Energy is focused on wind and wind/solar farms. The company has a portfolio of a capacity of 4,000MW comprising 1,300MW of operational capacity with a target to reach 2,300MW by September 2023, and an additional 1,700MW under development.