Bitcoin mining company Genesis Digital Assets (GDA) has opened three data centers in South Carolina with a total capacity of 33MW.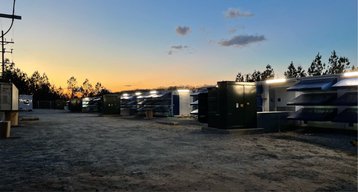 The data centers are located in Upstate South Carolina, one near the town of Anderson, and the other two between Union and Lockhart.
The Anderson facility has been operational since February and has a capacity of 18MW, while the Union/Lockhart facilities launched the following month and have a combined total of 15MW.
The company used local suppliers and contracts for the facilities, noting in the news release that the Anderson facility is a repurposed textile warehouse and was built using North American-built infrastructure equipment.
95 percent of contractors at the Union/Lockhart facility were South Carolina locals. In total, the three facilities generated 150 jobs.
The Anderson data center will return excess power to the grid where appropriate, while the Union/Lockhart facilities are located just three miles from two hydroelectric generation plants by Lockhart Power. According to the company, the prevalence of clean energy sources in the state was a motivator for choosing the region.
"The opening of these new data centers is perfectly in line with our commitment to expand our fleet on clean energy resources," GDA CEO Andrey Kim said. "Our goal is to be industry leaders and show the world that Bitcoin mining can be very ESG-friendly."
The opening of three new facilities is part of the company's wider US expansion. The company claims that its portfolio of over 20 data centers accounts for more than two percent of the entire hash rate of the Bitcoin network.
In total, GDA has more than 400MW of IT capacity.