Californian district court judge Edward Davila has revealed the timeline for the lawsuit between UK-based data center specialist BladeRoom and Facebook.
The British company claims that it shared some of its modular data center ideas with the social network giant, believing it would enter into a business partnership, but instead Facebook used the designs in its data center in Luleå, Sweden, and published them on the Open Compute Project blog. Facebook denies the allegations, and earlier this year attempted to get the case dismissed.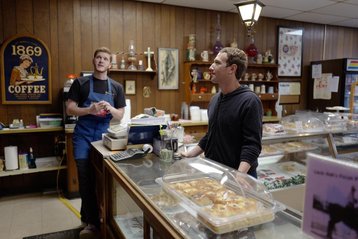 See you in court
In a pretrial order, Judge Davila set the deadline to complete fact discovery on May 18, with an extension until July 28 for some depositions. In August, the parties will meet for a pretrial conference, and in March next year jury selection will begin.
The trial is expected to begin on April 3, 2018, with a scheduled ending of May 7-11, 2018.
There is still time for the two parties to settle out of court, but the original lawsuit was brought by BladeRoom Group in 2015, and there is yet to be any sign of agreement.
BladeRoom alleges that its modular data center technology - licensed from Bripco, a separate company that employs many of the same senior staff and is also a plaintiff in the suit - was repeatedly shown to Facebook employees as they discussed a partnership.
It also claims that it demonstrated some technology to Emerson and Emerson Network Power (now Vertiv), but believed the meetings were separate. Instead, it alleges, "Facebook and Emerson did engage in a 'pre-arranged, clandestine meeting' in London on June 21, 2012, and 'compared notes' on what each had learned from their meetings with BRG."
The next year, Emerson announced it would design modular data centers, and in 2014 it was selected to construct Facebook's pre-fabricated, modular data center in Sweden. 
BRG also alleges that "on January 28, 2014, a Facebook representative made a public presentation at an OpenCompute forum and referred to the BladeRoom technology as the 'rapid deployment data center' ('RDDC') method created by Facebook… and published an OpenCompute blog post that allegedly included details of the BladeRoom technology."